EUROPEA-Hungary had the pleasure to organize the 5th EUROPEA Wine Championships, which took place in Budafok and in Villány in 2010 and was a very successful event. We had the chance not only to host the EUROPEA students and their teachers but also, to showcase the Hungarian wine culture and our authentic wines.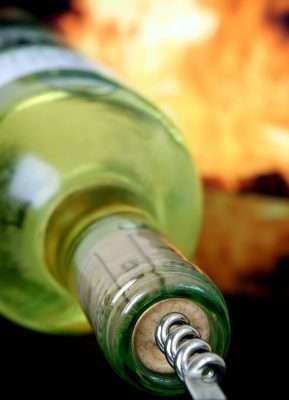 They are of an excellent quality that is for sure! You have certainly tried Bikavér (Bull's blood) or some others of our beautiful thick red wines. But did you know that Hungary has some very curious white wines too? And, no … not the legendary Tokaji – others! Surprised? Then read on, please.
TRY IT WHITE

Just two of the many very special ones:
IRSAI OLIVÉR is a Hungarian grape variety that provides a fresh, easy-going white wine with a distinctive Muscat character. It is the wine of the summer, light and fruity, especially enjoyed by ladies. It suits well the famous Hungarian chicken paprika dish or goose-liver pâté likewise. Order a bottle of IRSAI and let the flavour surprise you!
Coming from the tiny wine region of Somló, the wine called JUHFARK (SHEEP'S TAIL) has rich acidic flavours and a strong macho character. It is especially great with fish dishes. Moreover, it used to be the favourite wine of the royal families of Europe for centuries. Why? Legend has it that if you drink JUHFARK at your wedding night your wife will soon bare you a son and heir! True or false? Well, statistics show that in the Somló region there are 20% more boys than girls among new born babies!
Let Hungary surprise you again! Raise your glasses and … cheers!
EGÉSZSÉGÜNKRE, as it goes in Hungarian!
By Judit Covic (HU), leader of EUROPEA Editorial Group
Pic: Pixabay Free Images