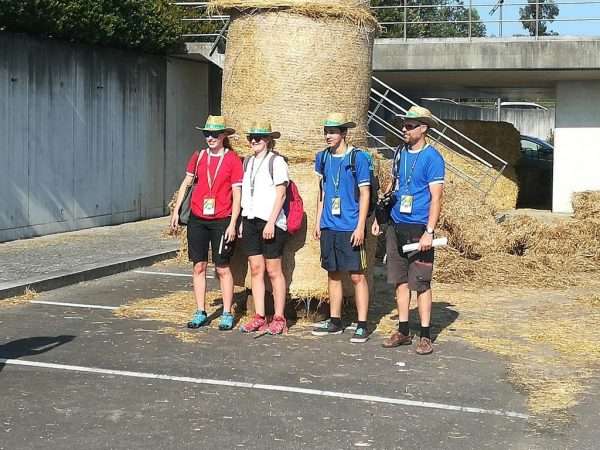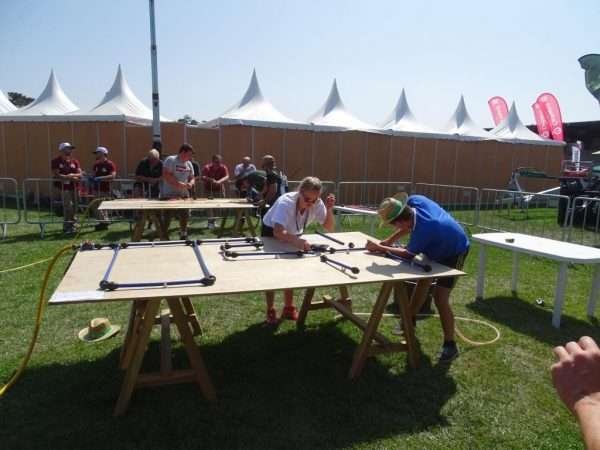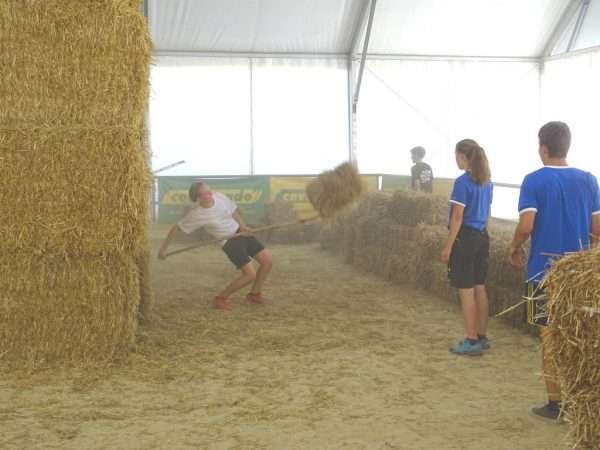 Here comes a little story about the team which won the Fair-Play-Award at the 3rd Agrolympics – team Austria.
The team leader arrived only with 3 students, two girls and a boy, the 2nd boy got sick unfortunately and couldn´t go to Porto. From the very beginning they knew they won´t have any chance to reach the top 10 among the 19 teams. But this situation was more motivation than frustration for them. They promised each other to fight as much as they can to reach at least the 18th place finally.
During the 2 competition day they went through ups and downs, let´s have a look at some examples: Changing the wheels – the wheels of the tractor were too heavy for them, so they couldn´t fix them on the tractor; Throwing hay bales – the bales were quite heavy and had to be thrown high, so only the boy and one of the girls were successful with a few bales; Assembling the pipe-line – they managed to assemble the pipe-line, but were too slowly for half a minute and disqualified; Tractor driving – one of the girls drove the tractor, but had an accident with the tractor. Fortunately she wasn´t injured, but the team was disqualified again.
But the team kept brave and smiling all the time constantly looking for their chances to get points. And these chances came: in 5 disciplines they came under the top 6 – orange pressing, hand milking, guessing seeds, seed spreading. They even won the aquaponics discipline!!! So, at the end they came in on the 17th place and were very very happy. Moreover, the members of the Editorial group who were everywhere on the competition ground during these two days to take photos and make videos decided to give them the Fair-Play-Award for their fighting and the will not to give up until the end of the games. The standing ovations from the audience at the winner´s ceremony showed the respect for the brave Austrians and made clear that this team definitely became the winner of the hearts of the 3rd Agrolympics. Congratulations, team Austria!!!
Gerd Alscher, EG/NC Germany