I remember when growing up special pastries were baked for special religious festivals and holidays. Very often these were made with yeast dough. I liked to help my grandmother who was a really good cook. I had my own apron and flour up to my hairline (at least that's what people told me!). Later on I also baked with my mother, trying out what I had learned at school. Although most of the time I was very successful I remember being disappointed and almost fed up when only a few crumbs were left a day later. Of course, one should be proud that the 'consumers' (with 4 brothers not too difficult….) like the product, but as a teenager I probably wanted to be proud and admire the outcome a bit longer.
Over the years I realised that not many people make their own yeast dough while definitely enjoying eating pastries or pizzas.
How is it done?
Therefore, I decided to bake something for your next weekend – a STRIEZEL. In fact, you can't hardly make something wrong, just take flour, milk and butter, sugar and yolks, don't forget salt (a bit more than just a pinch), some lemon zest and vanilla, and of course raisins soaked in rum. I use dried yeast and have had no problem so far. The secret is PATIENCE. As soon as the dough is well kneaded, let it rest and give the yeast time to rise and 'grow' for the first time.
Then I braid the striezel, brush it with yolk and let magic happen. Before I put it in the oven, I brush it again with yolk (this makes the nice colour!) and sprinkle it with coarse sugar. Voila!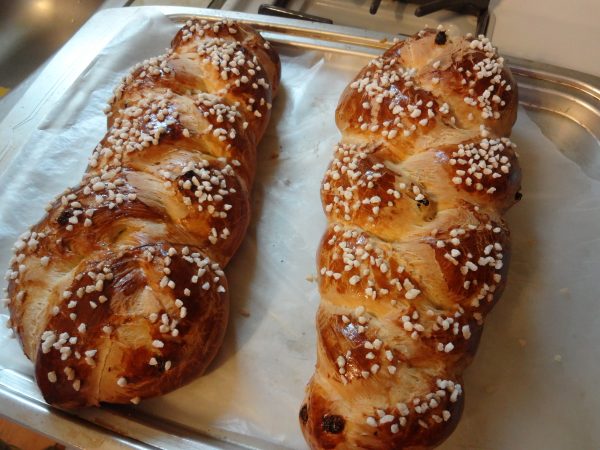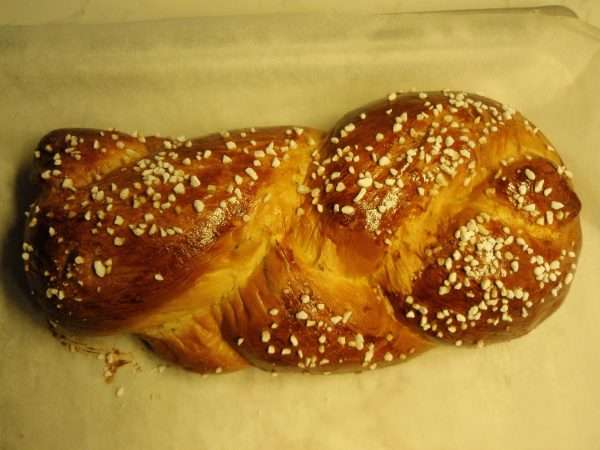 There are many stories connected with bread and with striezel as well. For All Saints' Day a striezel was given to a godchild, sometimes with a coin baked inside as a present. My Mom still does it and we six (grown-up) kids still like it!
Enjoy your Sunday with a homemade striezel from Austria!