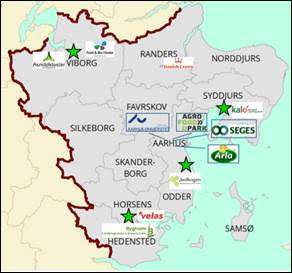 Four Danish agricultural colleges are searching European partners for a project idea based on the "Centres of Vocational Excellence (CoVE)"-approach. The CoVE-approach will become a KA2-priority in the new ERASMUS-programme. Vocational excellence means going beyond what VET would normally be expected to do.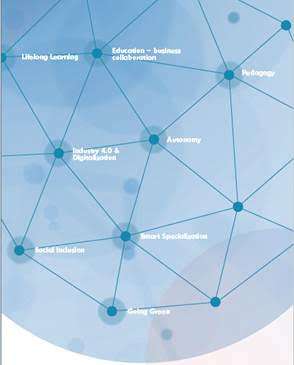 We are four colleges in the Business Region Aarhus, the Danish hot spot for research and development related to agricultural production, food and bio-resources. It is our aim to develop providers of agricultural VET into proactive players with systematic approaches to engaging with local and regional agendas for sustainability and social and economic development. We look for similar potential partner-clusters throughout Europa. Please feel welcome to read the partner search which was recently launched via Central Denmark EU office (CDEU) – and please feel free to express your interest via the formula.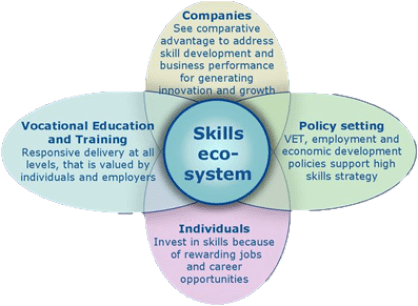 With best regards,
Anders H. Nielsen, Bygholm Agricultural College, ahn@bygholm.dk
Susanne Joel Pedersen, Asmildkloster Agricultural College, sjp@asmildkloster.dk
Karolina Sikala, Green Academy
Nikolaj M. Houkjær, Kalø Organic Agriculture College
Links to more info:
Business Region Aarhus: https://businessregionaarhus.com/
Centres of Vocational Excellence: https://eacea.ec.europa.eu/erasmus-plus/actions/centres-of-vocational-excellence_en,
https://ec.europa.eu/social/main.jsp?catId=1501&langId=en (here is a short video also)
Centres of Vocational Excellence (CoVEs) bring together a wide range of local partners, such as providers of vocational education and training, employers, research centres, development agencies, and employment services (among others), to develop "skills ecosystems" that contribute to regional, economic and social development, innovation, and smart specialisation strategies. They aim to provide high quality vocational skills, support entrepreneurial activities, diffusion of innovation, and act as knowledge and innovation hubs for companies (particularly SMEs), while working with centres in other countries through international collaborative platforms.
Acknowledgements: many thanks to Anders and EUROPEA-Denmark 🙂
Illustrations: from Anders (DK) 🙂