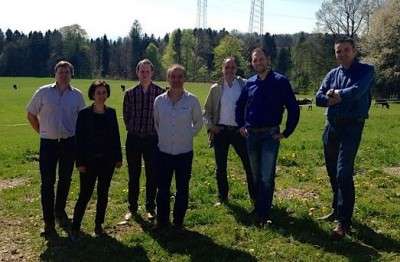 Salzburg (AT), 20th – 24th April 2015
2nd Project Meeting
Project AgriECVET is a cooperation of five green schools from four European countries: BE, NL, DK and AT. The main aim is to take Green VET to a new level implementing the idea of ECVET (European Credit system for Vocational Education and Training) as the labour market demands many well-trained and skilled graduates from agricultural colleges.
Partners will develop new and innovative ECVET Learning Units and will exchange their students on a three-week pilot training. Mutual recognition of these units is an important goal of the project as well as the main concept of ECVET.
After the Kick-off Meeting in the Netherlands in December 2014 partners met in Austria last week. Green VET College Ursprung (Salzburg) hosted the international group while Christiane Wagner-Alt from the Ministry of Agriculture shared her experience gained in projects ALIVE and ANGIE 2.0.
Acknowledgements: Many thanks to Barbara Kilian (EUROPEA Austria) 🙂