Tuesday 20 December 2016 EUROPEA staged an extraordinary General Assembly in the office of notaries Pablo and Pierre de Doncker in Rue du Vieux Marché aux Grains 51 in downtown Brussels, Belgium. The meeting was attended by the EUROPEA Secretary General, Henrik Dethlefsen, who – equipped with legal powers from all of the 24 national member associations – acted on behalf on the entire membership.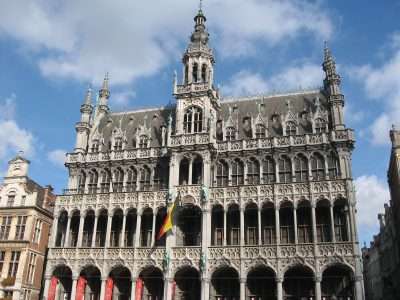 During the 30 minute event a new set of statutes for EUROPEA was formally adopted. Subsequently, the old board of directors was dismissed and a new board consisting of the National Coordinators from each member country was appointed. Finally, the notary was given legal power to conclude the process of approval with the Belgian authorities.
The event marks the end of a more than two year long process initiated by EUROPEA Latvia during our meeting in Baden, Austria in spring of 2014.
In the same year, the Executive Committee organized an on-line collection of opinions, suggestions and specific proposals among the membership. In February 2015 a first draft (out of many) was produced by the Committee during a memorable meeting in the very dark and far-away countryside of wintertime Denmark. Following two major debates in EUROPEA General Assemblies in Luxembourg 2015 and in the Netherlands 2016, which approved the work done by the committee, time was now ripe for seeking legal approval by the authorities in Belgium, where EUROPEA continues to be legally registered.
"When writing the new statutes, we have tried to strike a balance between respect for the founders of EUROPEA and the needs of a modern network association", Dethlefsen explains. "Equal rights for all member associations, more opportunities for active involvement of members as well as individuals – and statutes written in a clear and concise language, have been some of the guiding principles in our work", he says.
"I am quite sure," the Secretary General concludes, "that by having adopted the new statutes we have prepared our association well for the future – and paved the way for the work of the new Executive Committee, which we are going to elect, when we all meet in Malta in April 2017."