"BABILONIA", Innovation Project
CPIFP MOVERA – Zaragoza
The students of the 2nd year of VET "Gardening and Floristry" of the CPIFP Movera have developed during last year an innovation project called "BABILONIA", Reduction of chemical compounds of the air in enclosed areas by using plants.
The students, grouped in teams, have developed a project aimed to the implementation of a vertical garden in the classroom. During the course of the project, the physical and chemical environmental conditions of used space have been improved in those parameters
Reduction of harmful chemical substances.
Increase in relative humidity.
Regulation of thermal sensation.
Increase in oxygen.
Noise reduction.
An external company has participated in the measurement of these parameters before and after the implantation of the interior garden, in order to check the improvements gained because of the vertical garden.
Meanwhile, other students from different expertise fields, like landscaping, forestry and agriculture, have carried out studies of diseases associated with closed work habitats as well as the completion of the garden structure, a study of the diseases of the selected plants and the use of a QR code for plants identification.
The project has been a complete success, both for the collaborative work of all participating students and for the results, achieving a reduction of 50% in all the harmful parameters.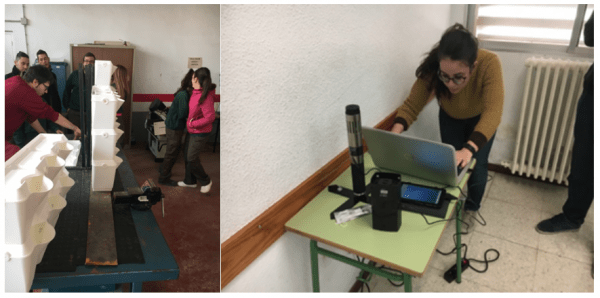 Project Coordinator
Jose Manuel Aguilar Pascual
Head of Department of Innovation
Teacher at CPIFP MOVERA (Zaragoza)