Naxxar, 25-28 April 2017
This spring EUROPEA delegates gathered in Malta for yet another quality seminar and a very special General Assembly.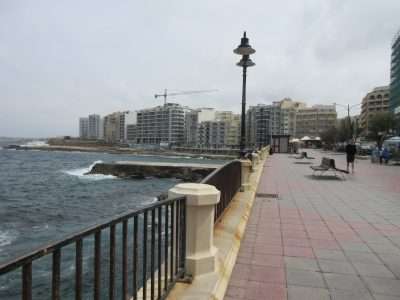 Our Maltese hosts put together a great programme to assure a fine overview of the most topical issues concerning the challenges of the Green Sector and the agricultural VET in this tiny island country. The most pressing questions nowadays are land division, waste management and most critically the lack of fresh water, which is ever so needed for agricultural production.
However, a lot is going on right now in Malta and the promise of a bright future is definitely in the air. Just look around and you will see a lot of EU projects in progress, a lot of fine construction work going on everywhere on the island.
Furthermore, our teacher colleagues from MCAST (the Malta College of Arts, Science and Technology), which is the leading vocational education and training institution in the country, organised great workshops for us to show the essence of their work and some of the innovative approaches their training include.
We had useful discussions about the importance of practical training and we learnt more about some ongoing projects as well as one particular method called "embedding", which is successfully exploited by an enthusiastic team of MCAST teachers. The method combines general and professional subjects, and it reveals impressive improvements in the performance of students.
Leaving the conference room, we were introduced to local products and got the chance to experience the wonderful "Senses of Malta". We were taken out to a pleasant field trip and met a strawberry farmer in order to get first-hand information about the beautiful Maltese countryside and its people.
Nevertheless, the most awaited part of the Malta meeting was the General Assembly as EUROPEA was in for the regular elections and the inauguration of a new Executive Committee.
For the past six years, our association was in the safe hands of Henrik Dethlefsen (DK, Secretary General), Elisabeth Hönigsberger (AT, Vice Secretary), Sophie Blainville-Wellburn (FR, Treasurer) and Wiesława Gąsiorowska (PL, Vice Treasurer). Due to their professional management and hard work EUROPEA has been in full swing ever since they stepped forward; financial status was stabilised, new members were accepted, the funding of professional competitions was made easy and transparent. An Editorial Group was set up and a constant presence in the electronic media was established. However, the modernisation of the EUROPEA Statutes might be their greatest achievement, which made it possible for Malta, Norway, Luxembourg, Serbia, Switzerland and Ireland to finally become full members.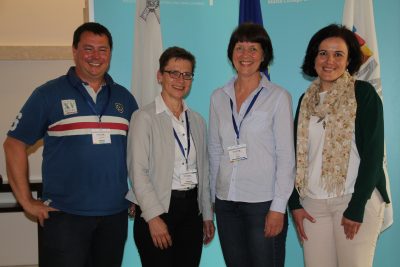 It was time to say goodbye and our big "Thank you!"-s, and welcome the newly elected board including: Elisabeth Hönigsberger (AT, Secretary General), Tone Mosebø (NO, Vice Secretary), Nicolas Negretti (LU, Treasurer) and Rita Alves (PT, Vice Treasurer).
The Malta-meeting ended with an excellent farewell dinner introducing 200-year-old food recipes to the EUROPEAns. These two days brought us many emotional moments; the handing over of the EUROPEA flag to our next host is always one of them. The confirmation of the above mentioned countries as full members was yet another one, and we all felt very special as "the changing of the guards" took place in front of our eyes. Nevertheless, the welcoming speech of our host, Malcolm Borg, will surely stay in our heads and hearts for a long – long time:
"'Margaret Mead, an American anthropologist, once said: 'Never doubt that a small group of thoughtful, committed citizens can change the world; indeed, it's the only thing that ever has.' EUROPEA's wide network made out of you, my colleagues and friends, who are all committed to improve the green vocational education in your countries is offering you this opportunity once again – the General Assembly in Malta. Let's all share in this spirit of brotherhood. Let's all rise to the occasion to feed into the European green sector skilled people, fresh ideas and innovative solutions."
Thank you, Malta. See you all again in Estonia.
Pics: Judit (HU) and Pedro (ES) – Many thanks!