Riga Technical School of Tourism and Creative Industry Ltd organises the 27th Christmas in Europe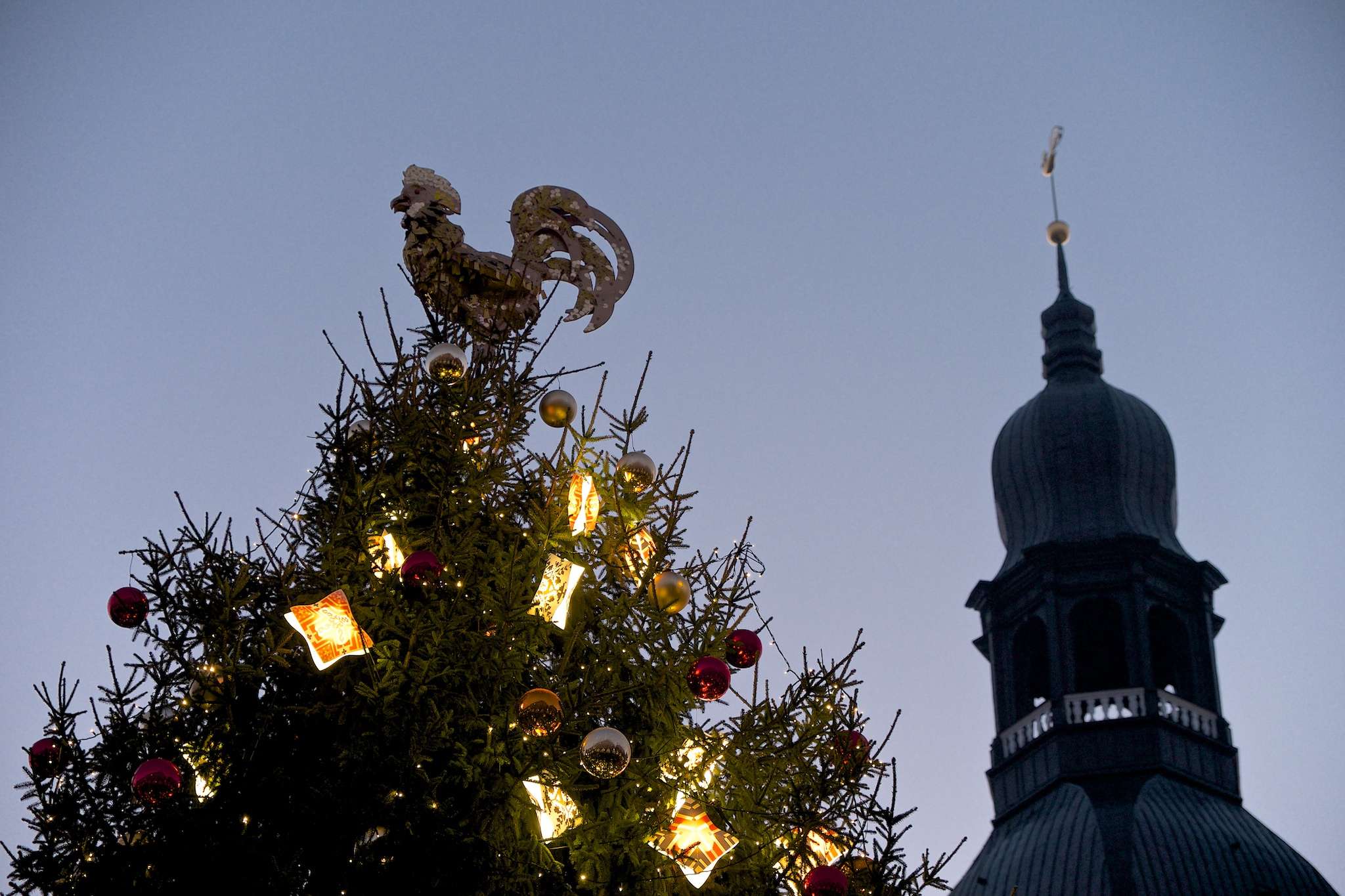 Christmas in Europe is an annual international event in which the countries of the European cultural heritage meet and experience old Christmas and other festive and everyday traditions. The event is organised by the international organisation AEHT (European Association of Hotel and Tourism Schools). The aim of the activity is to promote the development of European cultural dimensions within the institutions of vocational education. Christmas in Europe unites young people, teachers from different European countries to popularize various traditions of Christmas. The event is organized annually by any of the AEHT member schools, and more than 200 participants from almost 30 countries are taking part every year. In 2018, for the first time, Christmas in Europe is organised in Latvia by the Riga Technical School of Tourism and Creative Industry Ltd (hereinafter – RTSTCI) from the 3rd to the 8th of December.
More than 200 guests from Europe and other countries, from 20 countries in total, have gathered in RTSTCI to share their Christmas traditions and to learn about other nationalities and cultural heritage.
On the first day of Christmas in Europe a festive mass in Riga Cathedral took place led by the priest Elijs Godiņš and Benita Beatrise Ozola, a student of Riga Technical School, read the prayer for everyone who studies, teaches and dreams about the peace throughout the world. After the festive mass all the participants went through Old Riga to the Monument of Freedom to lay the flowers!
On the second half of the day of Christmas in Europe, the headmistress of the RTSTCI Silva Ozoliņa, who is also an official partner of AEHT organisation in Latvia, opened the event, a Christmas tree was lit, the opening ribbon was cut, and there was a bright light show and fireworks. Christian Keller, mother of AEHT "Christmas in Europe", and Remko Koert, the AEHT President, greeted all the participants and thanked everyone who supports and maintains this tradition of friendship and cultural diversity for the 27th time.
During the Christmas in Europe week everyone can visit an exhibition, and enjoy the performances and master classes of the participants.
More information from the RTSTCI website: www.rtrit.lv/en/
Ilze Brante
EUROPEA Latvia