The European friends of forestry related skills will meet this May in Sopron, Hungary. Where the plains meet the mountains young and motivated forestry students will measure their theoretical knowledge in the forest and their technical skills with chainsaw during the 3 days of 17th European Championships of Forestry Skills for Students.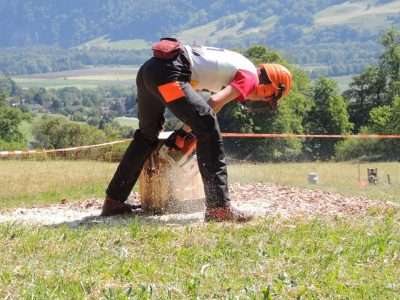 On the field you need a wide and colourful spectrum of forestry related disciplines like (botany, zoology, dendrology, geodesy, etc) to know your forests and wildlife better than anyone and be a good host of the nature that is under you management as a forester.
When you guiding a team of lumberjacks or making a plan for heavy forestry machinery, harvesting wood, your task will be to make decisions not returnable after a tree fall. The European championship is one of the best forums where young people of their common passion and profession meet and share their treasures of the woods.
3 days competition, more fun and celebration for 22 countries, students, teachers, professionals and spectators. The forestry secondary school, the local forestry enterprise and the town of Sopron welcomes all visitors to be part of their lives.
By dr. Viktor Takács, head of the organising committee
For more information click HERE