Why do you have to go to that same school building every day when you have the whole world to learn?
Digital nomad, it is a term that you increasingly see in the media. Digital nomads are entrepreneurs or freelancers who do not need a fixed workplace for their work – often because they can do their work online, hence "digital" – and therefore live location-independent. Being independent of a location, such as an office or a school-building, offers the possibility to travel, while in the meantime the (school)work is done while travelling. Based on these principles, our students will undertake a four-week trip. As digital nomads, they travel through Europe without a fixed learning / workplace and home base but in a dynamic, intercultural learning environment looking for answers to personal learning questions.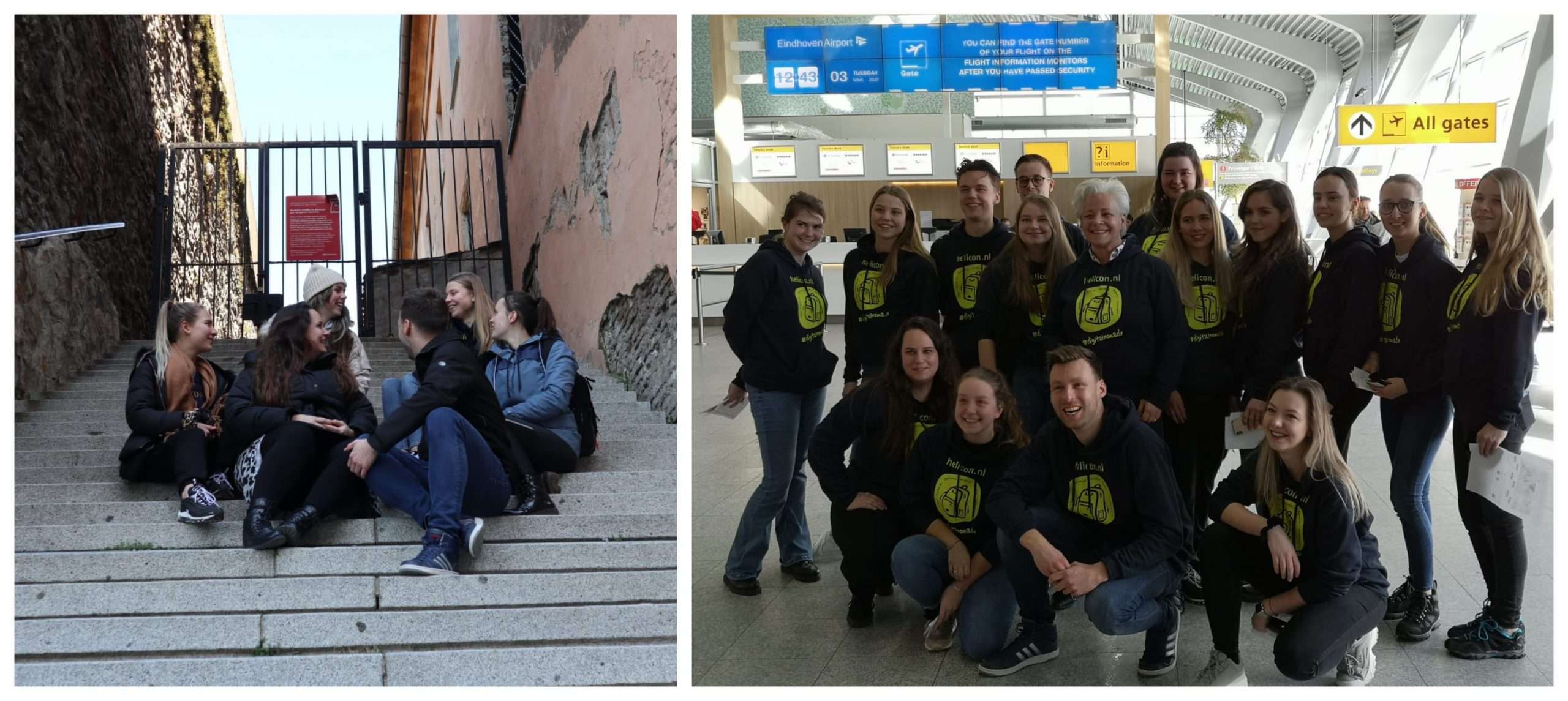 The journey of our Digital Nomads
The Digital Nomads, 13 TVET students and two teachers, started their journey on 3 march 2020 after months of preparation. They started their journey in Poland and are now traveling to Slovakia, Austria, Hungary, Romania and will end their journey in Greece.
The digital nomads would like to get in touch with you and your schools. Do you want to meet the Digital Nomads, ask them a question or give them an assignment? Send an email to k.elferink@helicon.nl
Follow the Digital Nomads on Instagram: https://www.instagram.com/helicondigitalnomads/
Acknowledgements: many thanks to EUROPEA-Netherlands and Karin 🙂
Photos: from Karin (NL)