Christmas Day of Open Doors in Secondary Vocational School of Regional Development Rakovice (Slovakia)
The day of open doors offered a tour of the school and lots of information on study programmes taught there.
For primary school pupils the students and teachers of our secondary vocational school of regional development prepared  the Florist Christmas Competition where pupils of primary school showed their fantasy, talent and skills.

EUROPEA-Slovakia presented SLOW FOOD project and prepared the interesting workshop named How to cook traditional Slovak Christmas food "Christmas wafers with butter and honey".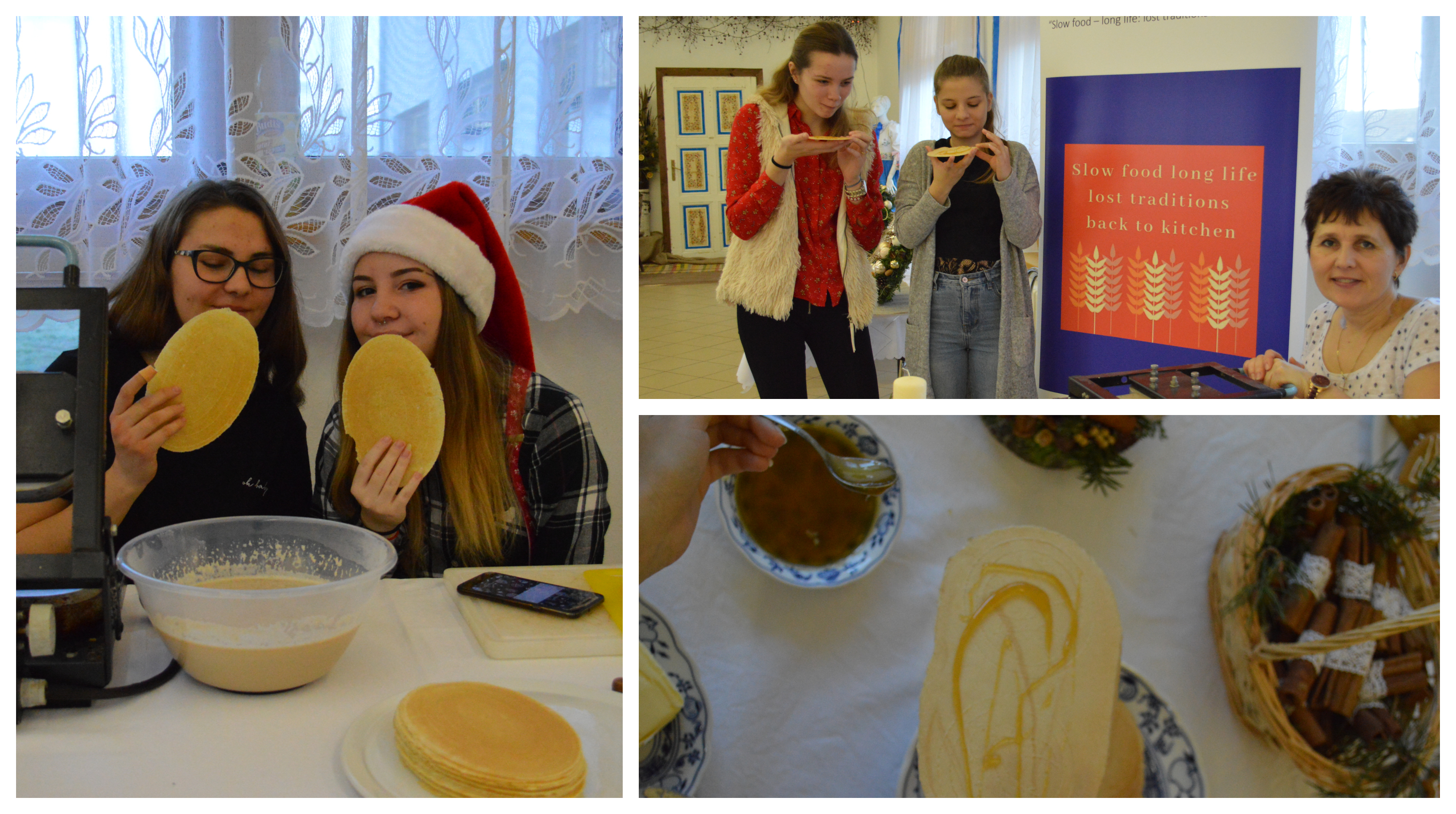 Beautiful Christmas decorations were accompanied by the smell of cinnamon and freshly fried Christmas wafers, which evoked the typically Christmas atmosphere.
Acknowledgements: many thanks to EUROPEA-Slovakia and Henrieta (SK) 🙂
Photos: from Henrieta (SK)