ECVET honoured by France EUROPEA

The 11th technical days of European projects (JTPE) of France EUROPEA took place in Pont-en- Royans in the Rhône-Alpes region 17, 18 and 19 November 2014.
They gathered 50 members of the association on the theme of the learners' mobility in Europe.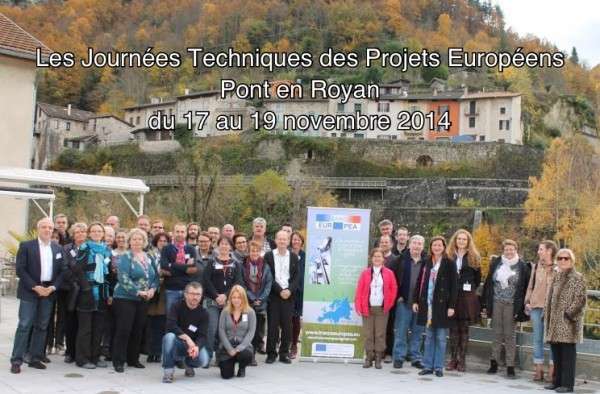 ECVET:
Games, workshops and intervention of national experts allowed participants to appropriate the concept of ECVET: official framework, document of recognition, construction of the confidence to develop recognized, validated and certified quality mobilities.
The presentation of the ECVET experiments within EUROPEA International projects (ANGIE, AGROCUA) proved that this concept- just a little bit vague a priori- allows a real pedagogical progress and more efficient mobilities.
MOVEA +:
The new grouped project of individual mobilities of secondary school students MOVEA + (KA 1 School education) will put into practice ECVET: quality with internships of 4 weeks, recognition by the Europass, validation involving the tutor and the student and his teacher, pathways for certification.
Tribute:
The annual general meeting was an opportunity to honour Bernard LONGUEVILLE founder, former president and iconic figure of the association. (Nécrologie Bernard)