High above the magnificent city of Porto hidden in the mountains EPAMAC Green VET School – ranked no.1 (!) among the agricultural training centres in Portugal – is original, unique, nothing like you'd expect. It has a character and an irresistible charm just like the country, Portugal itself.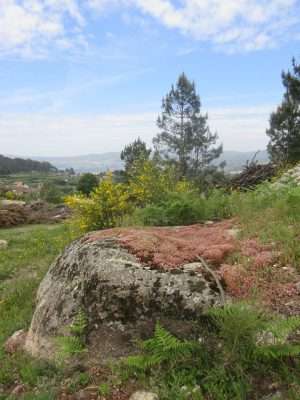 Take the intricate network of highways from Porto and then "leave the civilisation", get off the beaten track and onto the cobblestone country road that will lead you upwards to a Portuguese rural wonderland. Pass the meadows, vineyards and lovely manor houses and you'd arrive to the school of our EUROPEA friends, Joao and Pedro.
It is not just a school but an impressive estate with several separate buildings, houses, stables, riding facilities, coops and pens surrounded by endless fields, colourful meadows, rich orchards, neat and tidy greenhouses and well-kept vineyards. All of them the property of EPAMAC.
As for farm animals, they are plenty. Not only do they own and take care of their 60 (!) horses, but they also have a number of dairy cows, pigs (local breed), sheep and a lot of poultry: chicken, hens, roosters, geese, ducks, guinea fowl – even partridges! There are also pools for trout production and hives for bee keeping. And when you think you have seen it all you'd just notice a small herd of deer resting in the shadow in a spacious enclosure! Oh, "deer" 😊!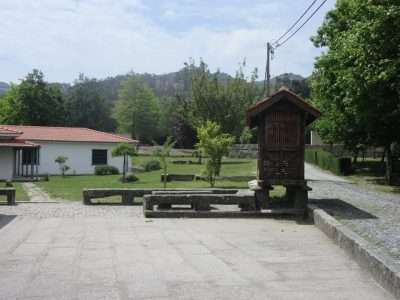 The whole environment is special. Peaceful, calming. Traditional is merged with modern creating a very individual atmosphere. Look around and you'd see manor houses, now office buildings and classrooms equipped with 21st century IT tools; old-fashioned structures and edifices made of wood and stone, the treasures of the mountain. A cobblestone road would lead you towards the big gates. If you do nothing but stroll around you have already learnt a lot about local tradition, history and culture. Nevertheless, anywhere you go you'd have a perfect speedy Wi-Fi connection! Even in and around the stables!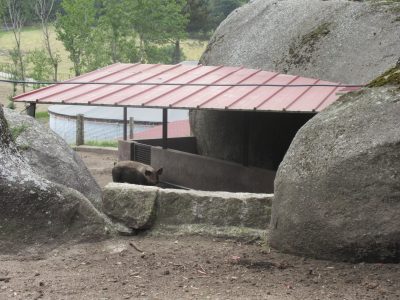 The school has around 300 students, a lot of them with learning difficulties or with challenging social backgrounds. Some would be from foreign countries leaving their homes in order to stay here during the whole of the three-year training. Together with approximately 50 teachers this is an open and embracing community with an enthusiastic staff and smiling, curious students. A safe place to stay, learn and develop.
Add the magnificent view, the glorious Portuguese sunshine and the wonderful hospitality, and you'll understand that EPAMAC is a place of its own.
Come to this delightful kingdom of Green VET and see it for yourself – definitely worth visiting 😊
For more info on EPAMAC click HERE. For more pictures visit our EUROPEA Facebook page.
Pics: Judit (HU) 🙂
By Judit Čović (HU), leader of EUROPEA Editorial Group – currently staying in Portugal (and enjoying every minute !!) with her students on an ERASMUS mobility