EUROPEA School FM KASZK, Hungary has successfully carried out a huge ERASMUS+ Mobility Project started in August 2014. The approved application included 14 different programmes for teachers and students with journeys to Denmark, Finland, UK, Germany and France. It was a comprehensive tour around the continent and its green sector.
In the past month of April the last two study visits were realised. A group of 10 colleagues travelled to Finland and 20 teachers flew to the South of France.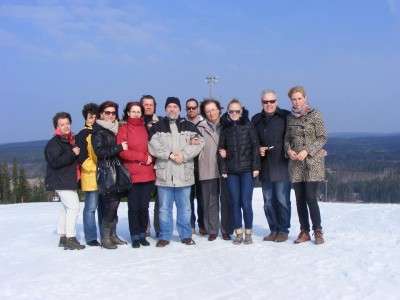 Hosted by Jämsä Vocational College the group in Finland studied the VET system of this Scandinavian country that has made a name for itself in the last few decades. Upon returning our colleagues underlined the impressive professional know-how of the Finnish teachers as well as the very proficient learner centred education.
Group in France spent five busy days in and around LEGTPA Périgueux Green School getting to know more about the handicapped and students with learning difficulties in VET. They admired the efficiency of the system which is responsible for the training and the integration of the indigent.