Agroskolen, a member of EUROPEA Denmark, had the great pleasure of hosting five amazing guest from Austria.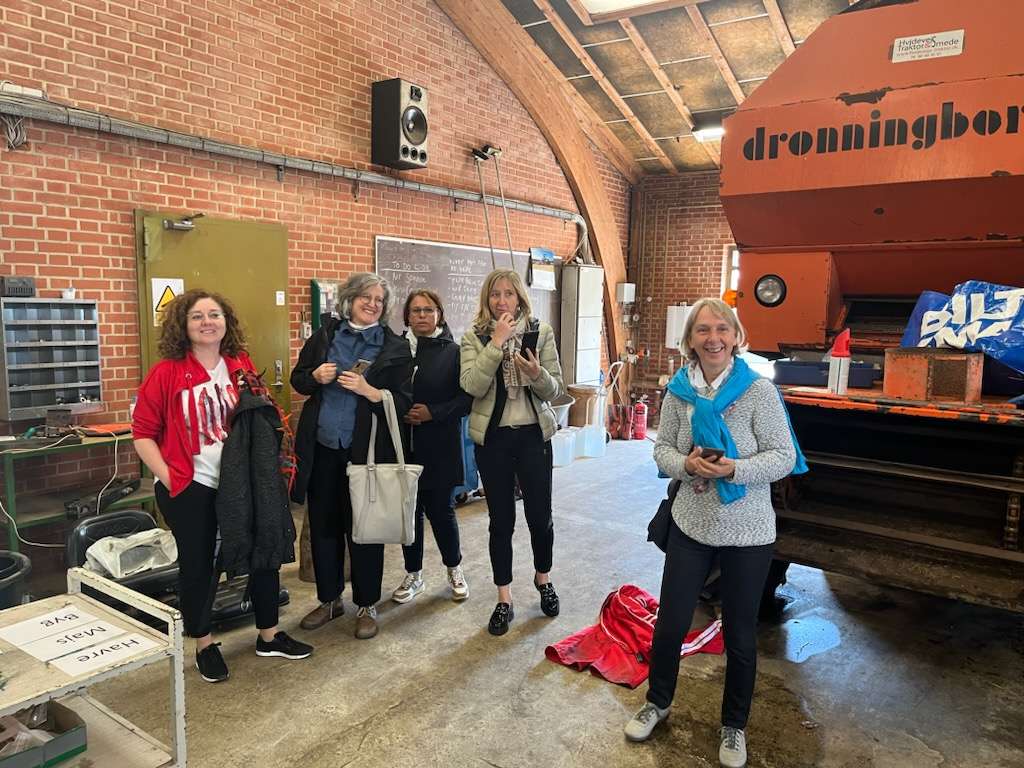 Five delegates from four different Austrian schools visited Agroskolen and Herningsholm Erhvervsskole & Gymnasier the 10th of May. Their visit was a result of cooperation between EUROPEA Austria and EUROPEA Denmark. They were all funded by ERASMUS (KA1, staff mobility).
On the day of the visit our guests had a general introduction to the Agricultural Education in Denmark followed by real life facilitation of different subjects to the students during class. During the class visits the guests had the opportunity to talk to both teachers and Students.
The guests met with the headmaster of the Agricultural Education Jeppe Bomann. They were given a light introduction to the plan and thoughts for the new agricultural school becoming a part of the Campus at Herningsholm Erhvervsskole & Gymnasier. The new agricultural school will be ready to welcome its first students August 2024.
Our guests had lunch and dialogue with the Director of Herningsholm Erhvervsskole & Gymnasier Allan Kortnum and continued with a tour at Herningsholm where they had the opportunity to visit a wide range of the vocational educations offered at Herningsholm.
Having spent the day at Aroskolen and Herningsholm our Austrian guests continued to visit Nørgaards goat farm in Videbæk.
The overall outcome of the visit was meeting colleagues, discussing the similarities and differences in school systems, being inspired from one another and work on how to create more mobility between our countries.
Text and photo: Anne Hundahl Erbs