From January 11-13, 2021 the online transnational kick-off meeting of the KA3 project European Platform for Urban Greening took place. What a challenge we have taken on…
The project partners, coordinated by Wellantcollege (NL), embarked on a voyage through known and unknown territories. It was an eye-opener to learn more about urban greening in Czechia, Denmark, Finland, Netherlands, Romania, Spain and ELCA through the respective teams.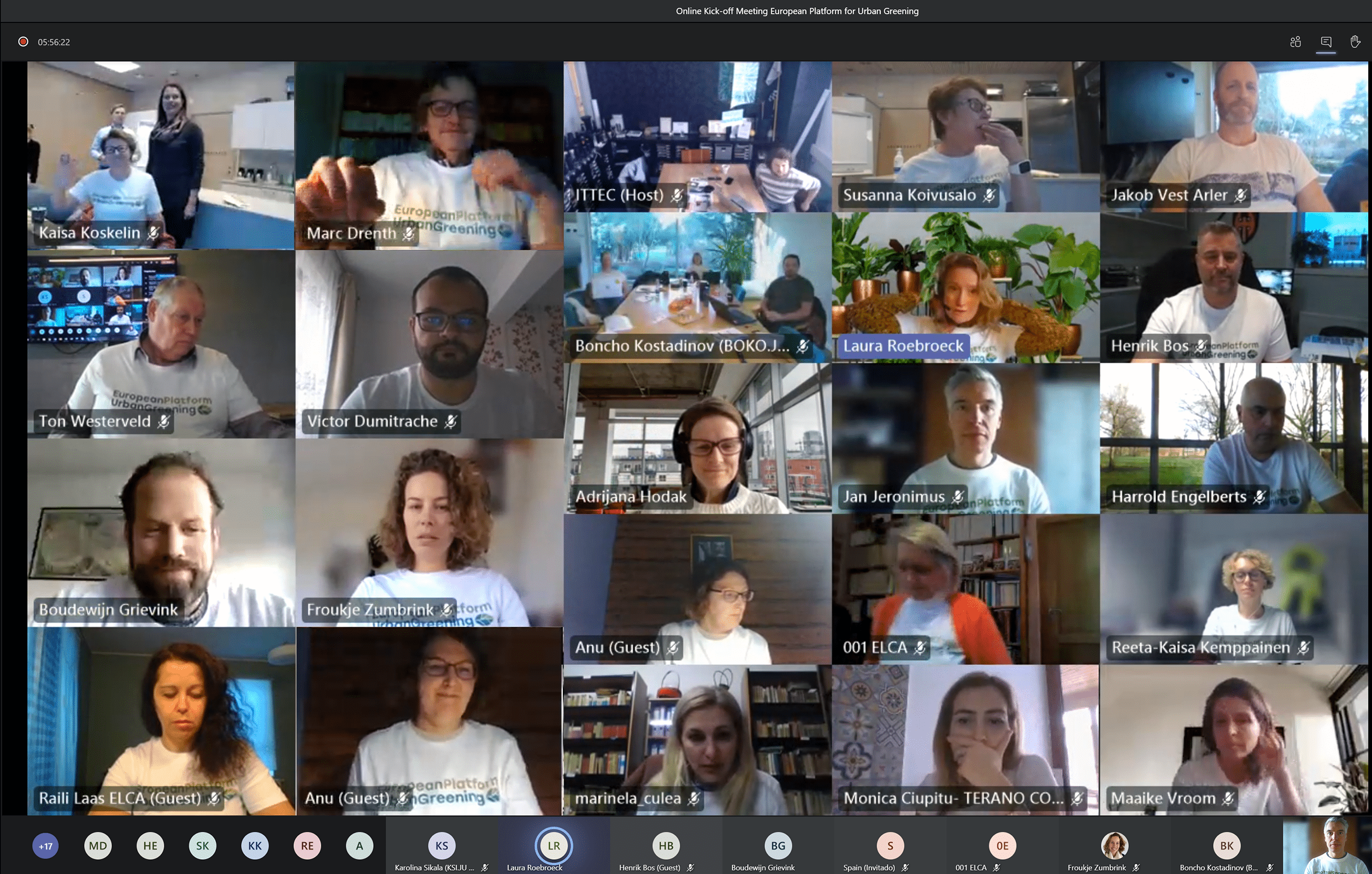 It didn't take long before our platform was filled with post-it boards, drawing sheets, conversation tools, PowerPoint drafts, tutorial videos, workgroup links and many more inspiring work tools.
We shared the necessary tools for project and financial management. We exchanged our knowledge, experience, goals, aspirations and even our dreams.  In further exploring the ambitious work packages, objectives, expectations, challenges, strengths and weaknesses, wishes and commitments on personal and region level emerged. Leonie Haas visualized our joint story. This will help the partnership to achieve our goals and meet all assessments.
After 3 days of hard work, we have established a solid fundament to further build a European Platform for Urban Greening.
About European Platform for Urban Greening
The 4-year project, co-funded by the Erasmus+ Programme of the European Union, aims to increase the knowledge and skills required to address climate adaptation, biodiversity and well-being in the urban environment, and to broaden the expertise among professionals in Europe.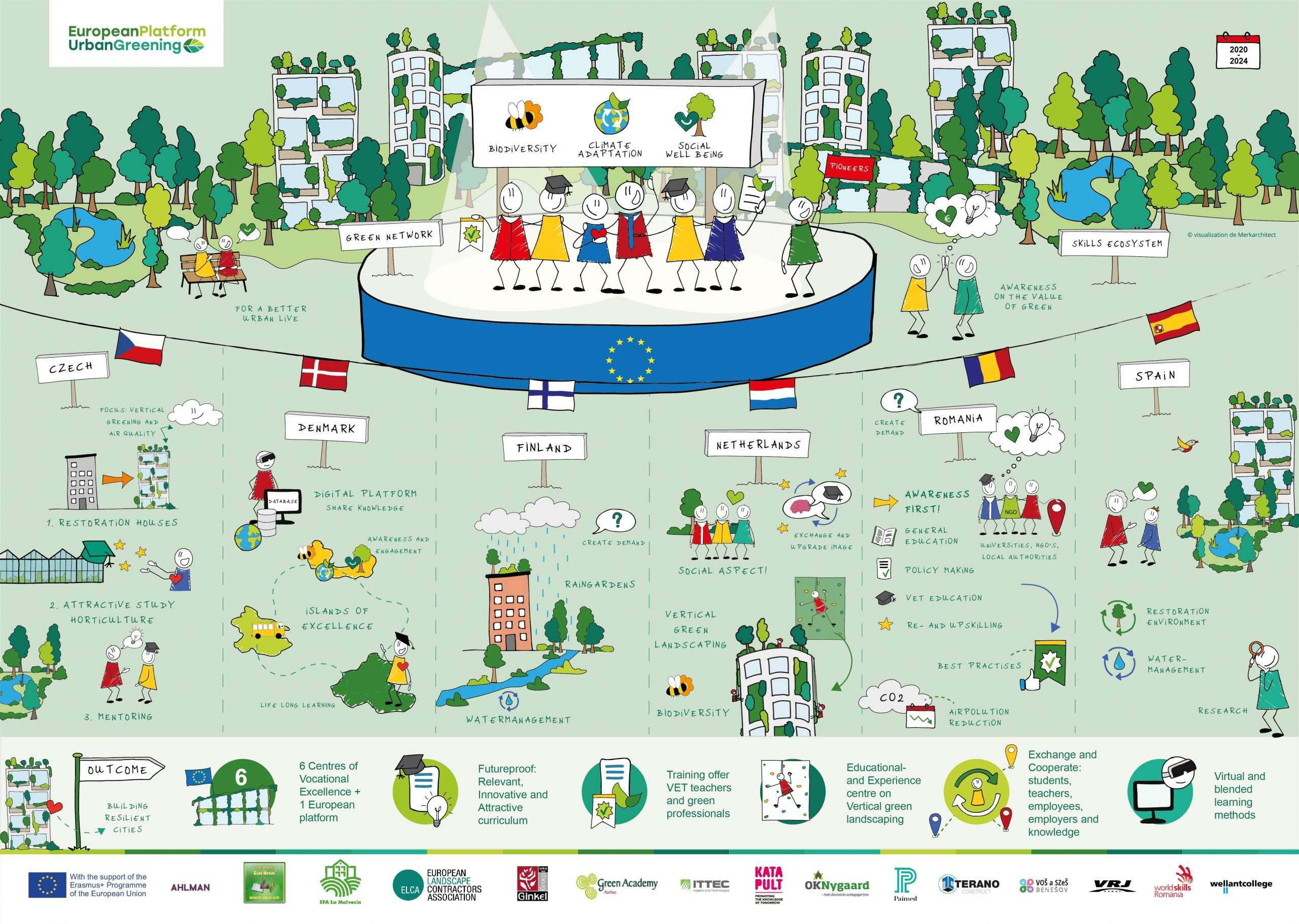 Acknowledgements: many thanks to EUROPEA-Netherlands and Jan (NL) 🙂
Photos: from Jan (NL)