HortOlympics – European Championships in Horticulture Skills
(May 29, 2019)

-

(June 1, 2019)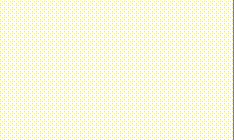 HortOlympics is a competition open to students of the horticulture.
Wednesday, 29th of May
Arrival and transfer to Räpina
Accommodation
18.30 – 20.00 Dinner in school canteen
Thursday, 30th of May
8.00 – 9.30 Breakfast in school canteen
10.00 – 10.30 Opening ceremony
10.30 – 12.00 Competition
12.00 – 13.30 Lunch in school canteen
13.30 – 16.00 Competition
16.00 – 17.00 Free time
17.00 – 21.00 Hiking trail in the Meenikunno bog and dinner (picnic)
Friday, 31st of May
8.00 – 9.00 Breakfast in school canteen
9.00 – 12.00 Competition
12.00 – 13.30 Lunch in school canteen
13.30 – 14.30 Competition
14.30 – 16.30 Free time
16.30 – 17.30 Closing the competition and award ceremony
18.00 – 23.00 Study visit and dinner at Estonian Agricultural Museum in Tartu
Saturday, 1st of June
Breakfast
Departure to Tallinn or Riga Airport
* Possibility to visit the celebrations of Räpina School of Horticulture 95th anniversary and local festival "Räpina Hea Kodu Päevad" ("Good Home Days" – local fair, workshops, concerts, home cafes etc. Photos from "Good Home Days 2018": https://meedia.rapina.ee/2018/05/hea-kodu-paevad-2018/)
Tasks
Soil pH and plants
Plant identification
Seed and fruit identification
Putting on a personal protective equipment (plant protection)
Plant protection (calculations)
Grafting
Scrolling the trimmer filament
Trimming lawn
Guessing weights
Recognizing salad ingredients
Measuring gardening line and scrolling
Determining the circumference of the tree stem, age and height
Robots and programming
Fertilizing (calculations)
Planting
making indoor plant cuttings
Filling a plant growing tray and sowing seeds
Transplanting seedlings
Building an insect hotel
Assembling an irrigating system
More information from TeamEngine or official website.