The value added wood has gained recognition also in vocational education!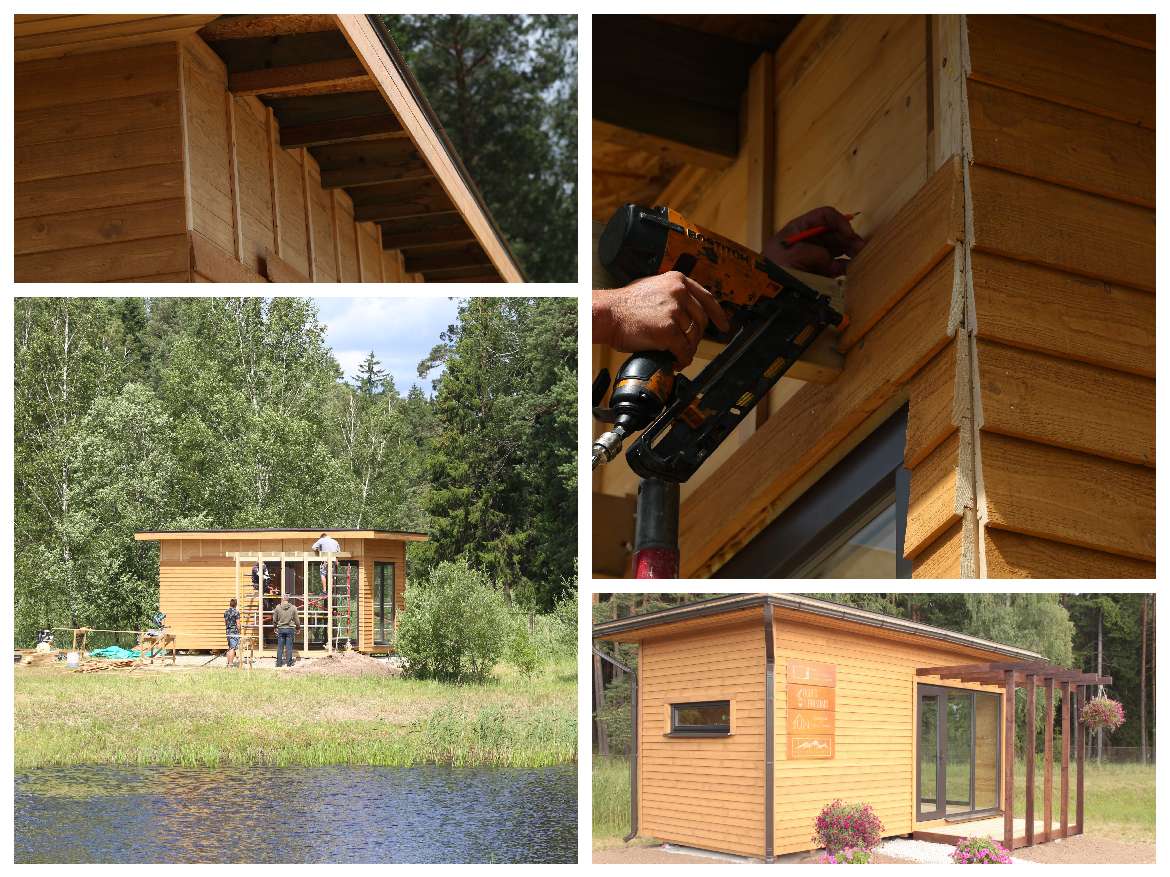 Almost every inhabitant of Latvia is connected with the forest, forestry and forest products. The forest is deeply ingrained in the Latvian cultural traditions, provides leisure as well as income opportunities.
Although forest and wood are an integral part of the landscape of Latvia, the foundation of sustainable forestry is, however, an economic aspect that can only be ensured by the regular harvesting of wood and its processing into products with a high added value.
In Latvia, there are excellent traditions in the construction of wooden houses, as well as knowledgeable, educated and purposeful architects, building engineers, builders and entrepreneurs – manufacturers of building constructions who believe that there is a constant need to change, grow and search for new opportunities, since only in this way it will be possible to improve both – themselves and their company.
Employers in Latvia and educators of vocational education institutions unite in order to find a way for new challenges, to train such workers as are necessary for the labour market. This year, the Ogre Technical School, which implements educational programs such as forestry and wood product manufacturing, in close cooperation with Latvian employers – Knauf Ltd., JuN Ltd., Austria and Germany developed an educational program "Construction works", professional qualifications – assembling of building construction, that is very important for the Latvian economy. Within the education program, the student acquires the necessary competencies in the construction of modular homes – these are the skills that interest entrepreneurs who are ready for challenge to offer a product with high added value in both the Latvian and world markets. Following the recommendations of the Austrian and German companies and taking over their experience a training tool was created – an eco-friendly and sustainable modular house which can be viewed at the Ogre Technical School, Latvia (see photo). The importance of this qualification is growing both in Latvia and throughout the world – especially in Europe; the issue of sustainable, dynamic building constructions has never been as actual as it is now.
Latvians have a challenge to be the first not only in woodworking and wooden house construction, but also in the use of natural resources, and in raising the standard of living – to make Latvia become a land to go to work and live!
Ilze Brante
EUROPEA Latvia