In Kaunas, Lithuania took place 54th Baltic forestry schools students contest. Kaunas Forestry and Environmental Engineering University of Applied Sciences organized the amazing and various competition. Five forestry skills were passed in the competition. The skills were combination shuffle, precision sawing, lowering, grinding and orientation on the forestry path. The first position in the whole contest gained Ralf Elfenbein from Luua Forestry School. High positions were also achieved on single skills by Luua students.
Next year the Baltic Forestry student contest will take place in Orge, Latvia.
After some time successful Luua Forestry School team can be seen in Hungary, in EUROPEA Forestry Competition.
Congratulations and good luck for the EUROPEA contest!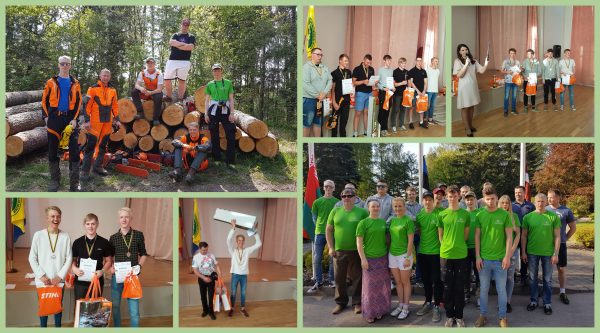 Katrin Uurman (EE)
Source: Toomas Kelt, Contest summary and photos.