Giving something back to nature
May 05th 2021
News
Last year one of EUROPEA Germany members worked actively in a project which lead to the renaturation of two nearly dried out ponds. "Grüne Schule grenzenlos" (Green school without borders) is a private institution, located near Freiberg/Saxony and a founding member of EUROPEA Germany. It mainly offers educational and leisure time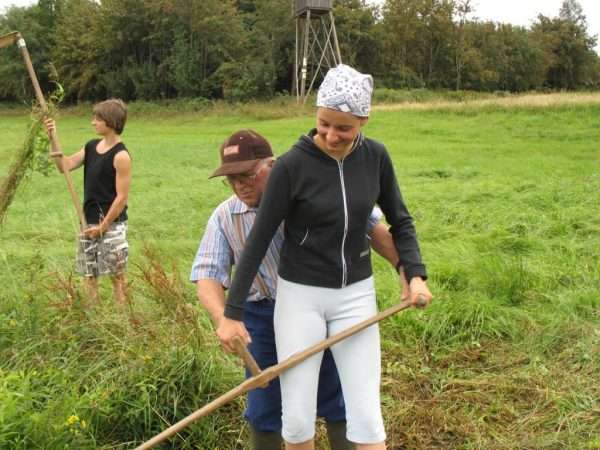 activities to school puplis in the field of environmental protection.
Last year a gasoline pipeline was laid nearby into the soil which caused massive interventions into nature. The German law says in such cases that there have to be compensation meassures in favor of nature. So the Green school asked for the renaturation of two ponds which urgently needed some work to come back to life again. The company immediately agreed and so tons of soil were removed from the grounds of the ponds, wood and garbage were eliminated, new inflows and outflows were built and a mixture of wild flower seeds was spread around the ponds. A really good initiative of the Green school and a val
uable contribution to a sustainable environment.