Together in 2017
After the "Big Tuesday" and the long awaited legal adoption of the new Statues, EUROPEA enters the New Year stronger than ever and well prepared for future challenges.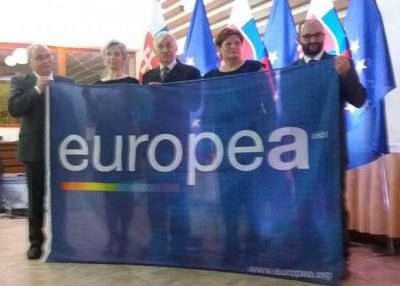 In 2017 our association will organise the regular bi-annual meetings once again. The EUROPEA family will travel to Malta (one of our newest member states) in spring and to Estonia in autumn.
Spring promises to be an exciting period as "changing of the guards" has to be carried out in April. Three years has just rushed by since the last elections and it is time to vote for new leaders and appoint a new Executive Committee.
Autumn will bring us not only the EUROPEA Seminar in the beautiful Baltics but hopefully some student events as well. The annual Ploughing Competition regularly held also in Estonia is scheduled for the end of September. What is more, EUROPEA-Germany is working on the organization of 2nd AGROLYMPICS. It shall take place from 28th Sept – 1st Oct in Saxony.
Traditional events like the EUROPEA Wine Championships and the European Forestry Championships are also on the agenda of 2017. Details are coming soon.
All you have to do is to stay with us during the upcoming year and we will keep you updated on what is happening in Green VET of Europe.
EUROPEA wishes you a very happy and prosperous New Year 🙂 !