Christmas is the time of the year we believe in a miracle, the time when a falling snowflake calms the soul, when roof edges are decorated with strings of icicles, and when the nature relives its darkest night in order to give way to the light again; and there is warmth in our hearts created by ourselves.
In the professional education, there are many active young people and teachers, rich with ideas and the wish to give- during the Christmas time they let their creativity, love and the joy of giving show the most.
With fervour and love, the students of the Riga Art and Media School arrange a window display of the EU House in Riga, Aspazijas bulvaris, together with their teachers.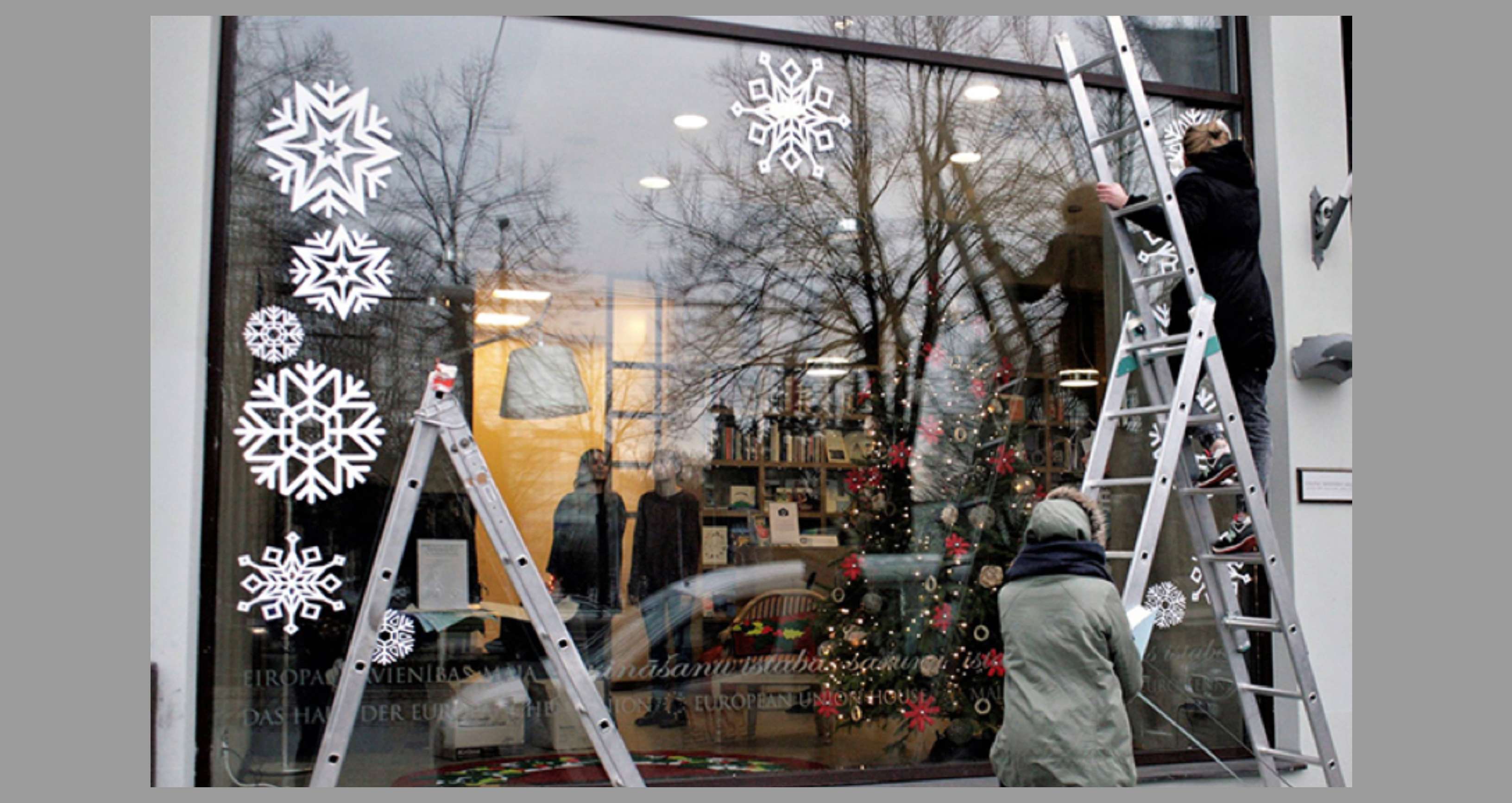 The students of the Wood Art and Metal Art Department of the Riga Art and Media School have prepared a Christmas present for the Lestene church, producing three bronze-molten chandeliers for the renovated interior of the church.

The chandeliers, each of which weigh 170 kg, have been produced with the financial support from the fund "Namejs".
We wish you all peace and well-being during this wonderful time of the year!
EUROPEA Latvia