Estonians love nature and called as forest people. Estonians like to spend time in nature, explore the forest, hike in nature, pick wild berries and mushrooms, hunt or just take pictures of nature views.
The State Forest Management Center (RMK) made hundreds of possibilities to be in nature, like hiking and cycling trails, off-road trails, campsites, campfire sites, forest huts, observation towers etc. For exact places, you can search at RMK homesite.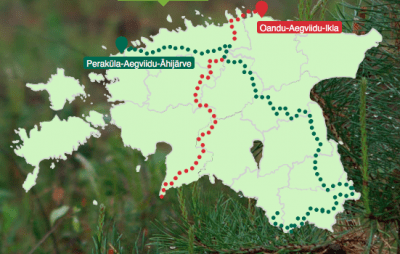 Due to the Estonians love for hiking there were two longer hiking distances created. Through these distances, it is possible to hike through Estonia. One, Peraküla-Aegviidu-Ähijärve hiking route is 820 km long. Another, Oandu-Aegviidu-Ikla route is  375 km long.
But if you want to look into Estonian nature, you can do it immediately! You can just open a nature web camera and look live broadcasting from different places, observe animals and birds. Live broadcasts of Estonian nature have been carried out since 2007. Some cameras use solar-powered batteries and therefore might not be available all the time.
Click on next links, choose your favorite, turn on the loudspeaker and you ready to step into Estonian nature as long as you wish!
Some active cameras and videos on Nature Calendar website.
Some active nature cameras on Eenet wesite.
Katrin Uurman
EUROPEA Estonia
National Coordinator
leader of the campaign "Month of an EUROPEA Member State"