3rd-9th June 2019, Ettelbruck, Luxembourg
Just one day after the 32nd birthday of the ERASMUS programme let us bring you a good practice within its updated version, the ERASMUS+, which enables not only students but also teachers and other staff members to take part in practical training sessions and study visits all over Europe.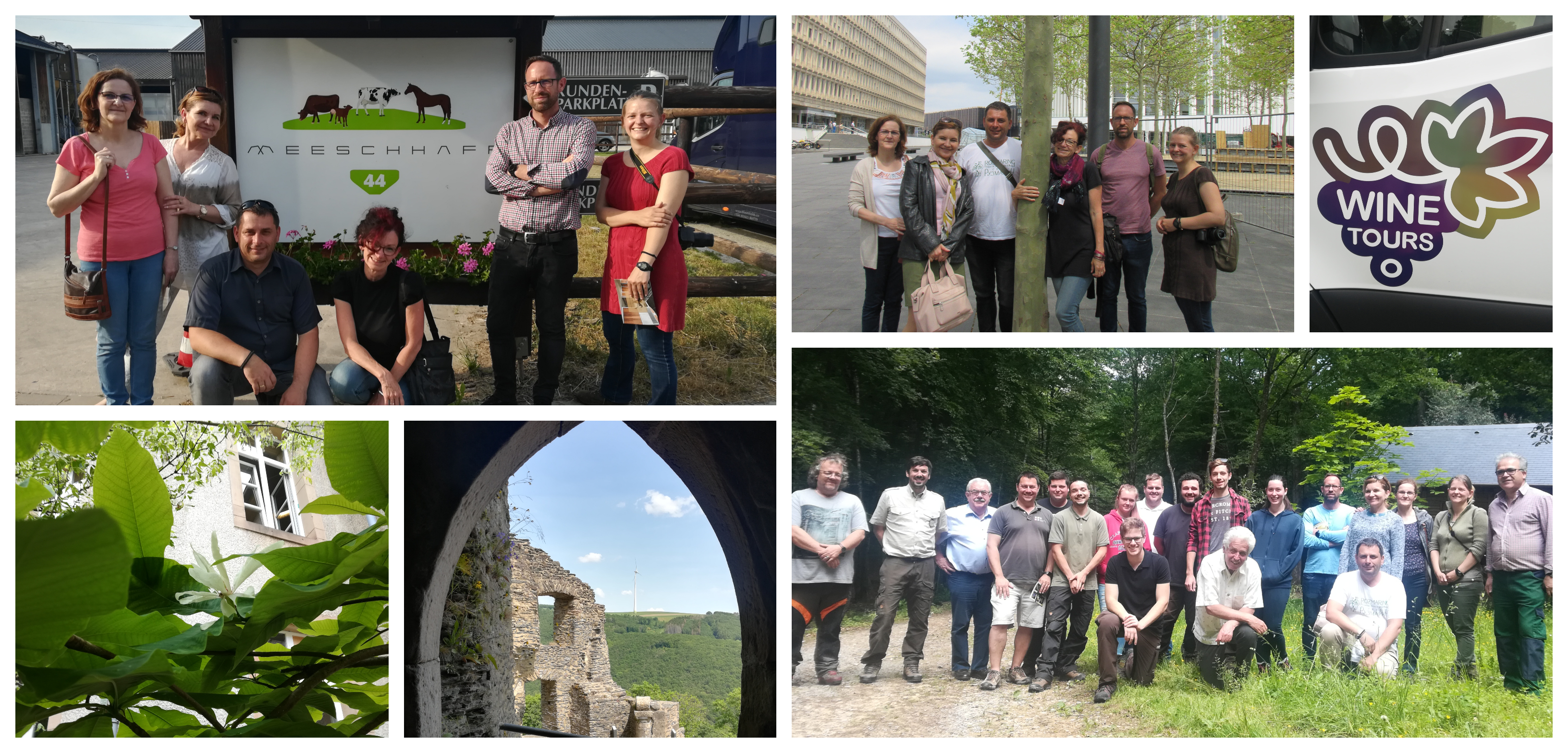 This year EUROPEA partner schools, AM KASZK Green VET Training Centre from Budapest, HU and LTA from Ettelbruck, LU carried out two fine ERASMUS+ programmes together. From 3rd to 9th June a group of 6 colleagues spent a week in the Grand Duchy hosted by the very friendly and professional staff of LTA. In the previous month  (3th-24th May), four Hungarian students with their supervisor stayed at the Luxembourgish school learning and working together with one of the classes of the forestry course.  What a great opportunity for all of us to be and learn TOGETHER !! And together we'll go further !!
Acknowledgements: many thanks to ERASMUS+ and EUROPEA 🙂
Photos: Judit (HU) and Szilárd (HU)