From The Netherlands …
The consequences of the corona pandemic are affecting vocational education. With many companies closed due to the lockdown, internships cannot always take place. Yet there are also programs that are relatively unaffected by the corona crisis.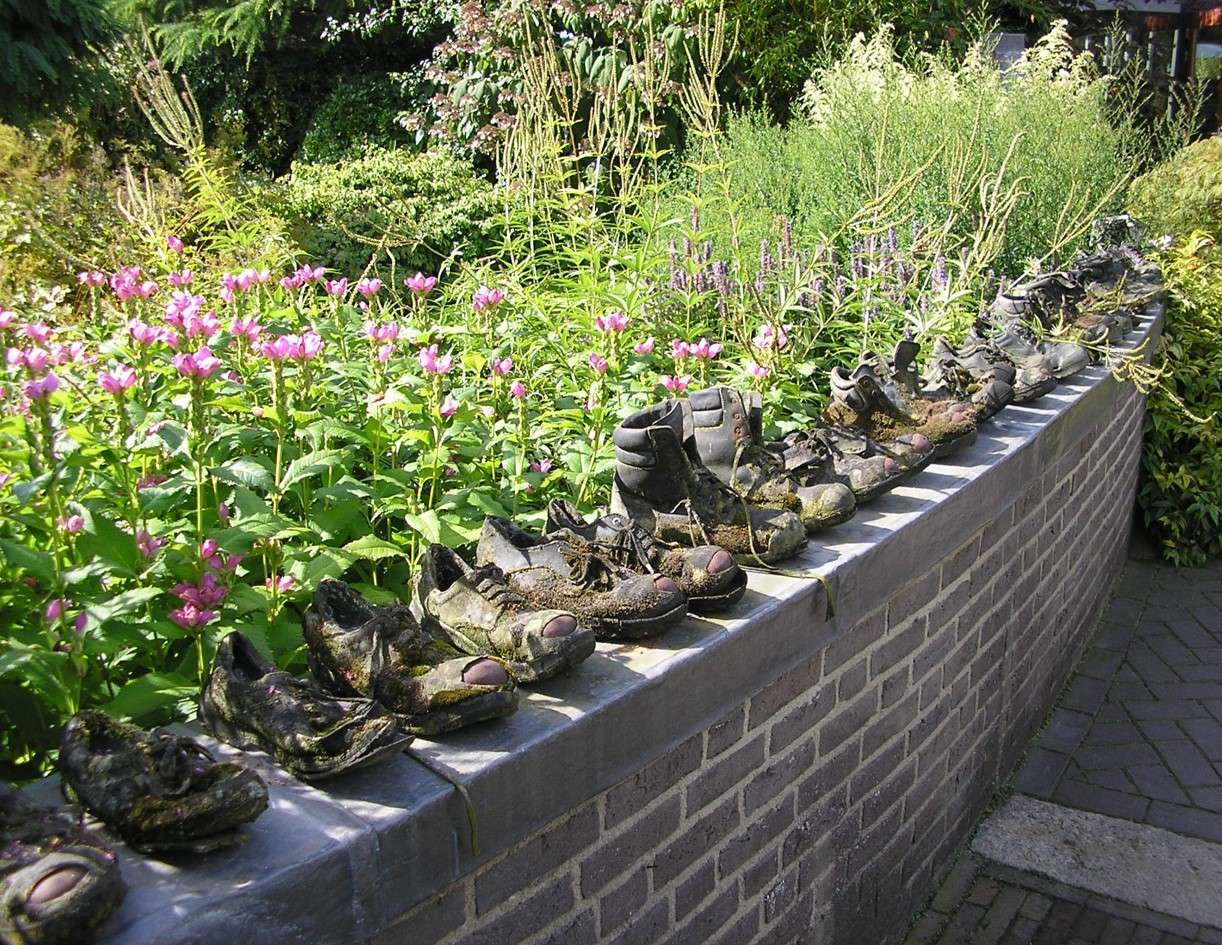 "All our students have an internship. In fact, there are so many internship applications that we have to disappoint companies, "says Kay Sanders, training coordinator of the landscaping training at Aeres VET, location Velp.
The demand for landscaping interns also remains high at Nordwin VET. Trainer Daniël Oord: "Most of the activities, such as construction and maintenance in the garden, park and landscape, take place outside. With the right precautions, a lot of work can continue. This is sometimes a bit more difficult for indoor positions such as designing, calculating and work planning." Daniël is project coordinator at the 'Samen FIKS foundation'. This foundation connects government, business and education in infrastructure and green. From Samen FIKS, Daniël is also involved as project leader for the Green Hotspot North, in which Nordwin VET, Terra VET and the green business community work together.
Positive flow
In recent years, VET-students have been able to find internships quite easily. "When the economy is in a positive flow, work grows in the green trade and with it in the landscaping sector," explains Kay. The number of qualified gardeners entering the labor market each year is not large enough to fill all jobs in the sector.
Sustainable gardens
The corona crisis has only made landscaping businesses busier, according to Kay. "We are mostly at home and holidays have been canceled. Many people use this situation to do something with their garden. Sustainability plays an increasingly important role in this. For example, people more often opt for plants, disconnecting rainwater and applying green walls and roofs. Our students are introduced to these innovations and learn how to take the sustainability aspect into account when designing a garden."
A feeling of "improve the world and start with yourself"
Daniël: "More and more people realize that sustainable green garden design contributes to biodiversity. It gives them a kind of "improve the world and start with yourself" feeling. Companies and organizations are also more interested in a different design of their outdoor space and are inspired, for example, by the Sustainable Development Goals of the United Nations. Knowledge of greenery is becoming increasingly important and employers are increasingly demanding on qualified staff at level 3 or 4 with the right customer-oriented attitude. "
Dutch Trade association VHG is responding to this with manuals such as "The Living Garden", "The Living Building" and "The Living Public Space". The Green Hotspots link this knowledge from practice to education.
Lateral entrants: an interesting target group
The Velp training coordinator notes that the group of side entrants for the landscape gardener training is also growing. "People from the events sector and the hospitality industry who cannot find work due to corona are now being retrained to become a gardener. They are mainly adults who enjoy being close to nature and working outdoors." Under the banner of 'Green Hotspot Velp', fifteen lateral entrants are joining the course 'Gardener Assistant' this academic year. Within the Green Hotspot Velp, Aeres VET Velp cooperates with the trade association VHG to train more qualified professionals in green areas.
"Well-filled school years"
Daniël indicates that employers certainly see side-entrants as an interesting target group. "At Samen FIKS I work a lot with various Frisian municipalities and regional gardeners. The social domain in municipalities has a great demand for people who want to enter the green sector. The municipal departments that deal with public space require more expertise in maintenance. Education plays a very important role in this. If green education manages to tackle it properly in collaboration with the Green Hotspots, soon there will be well-filled years. "
Switch over
It is not that the students of landscaping courses are not affected by the corona crisis at all. "There are less practical lessons than normal at school, so students don't practice their skills that much. In addition, practical courses cannot continue, such as working with the chain saw, small earthmoving and working with the brush shredder. The theory lessons take place online and that is quite a switch, because the green boys are real practical people."
"I understand what students expect from their study program."
At Aeres University of Applied Sciences in Wageningen, Kay completes his training as "Teacher and knowledge manager Garden & Landscape". After a teaching internship at Aeres pre-VET and Aeres VET in Velp, where he joined the landscaping course before, he got the opportunity to become a green teacher. That is now 2.5 years ago. What is it like to be a teacher at the school you walked around as a student? "In the beginning it took some time getting used to the fact that the teachers, from whom I had lessons myself, are now my colleagues. That is now completely over and I enjoy being a teacher here. I like the small-scale nature of the school and I have a good understanding of what students expect from their study program. "
University of Applied Sciences shows a different picture
At Aeres University of Applied Sciences Wageningen, Jan-Willem Noom is a lecturer and teacher trainer in the 'Teacher and knowledge manager Garden & Landscape' course. He can fully imagine the situation of the landscaping courses in VET. For the teachers and knowledge managers in higher professional education, things are slightly different, he says. "Our students do an internship or work at green schools, where they provide the practice or theory of the green field. Some schools allow practical subjects to continue in a physical way, other schools do not and switch to online education. "
The importance of a network
Jan-Willem sees that trainee teachers gain a lot of experience with digital teaching in no-time. According to him, success does not depend on the speed of switching by the students. "The possibilities and thinking along from the schools also play a role." In addition to teacher-training-internships, students take part in internships in the sector, for example at green companies. "It is currently difficult to enter as a newcomer. I see that students revert to previous internships and contacts. A pity of course, but it does show the importance of building a network. The students with a strong network all have an internship! "
Acknowledgements: many thanks to EUROPEA-Netherlands, Marjolijn and Jan-Willem 🙂
Text: Marjolijn van Eendenburg (NL) / Jan-Willem Noom (NL)
Pictures: Jan-Willem Noom (NL)