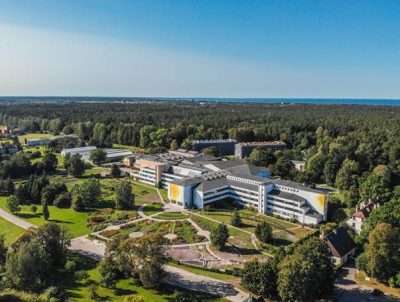 Since first January 2023. oldest horticultural school in Latvia Bulduri Horticultural school has gained status of technical school and changed its title to Bulduri Technical school. At the moment school has programs for gardening, arborists, landscape design, floristry, hospitality and cooking. This change of status will enable our school to develop new educational programs also for the college level.
The biggest news and projects in the past year: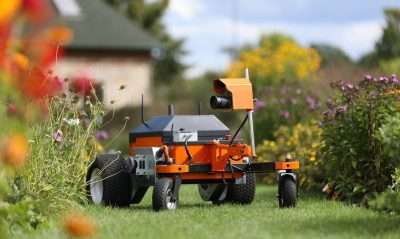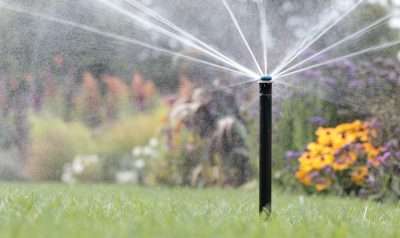 Project "Autonomous robotic platform Latvijas iDārzs (Latvian i-Garden) – for a sustainable development of plant nursery sector" No.18-00-A012-000021 has been successfully finished. The project is unique and this is the only garden in region of this type.
During this project we have developed:
Phenotyping robot,
Data bases Perenna and IDārzs for plant selection and phenotyping data,
Automatic watering systems that are connected to the weather station of the airport Riga
Spectral, automatic lightning system.
In 2022, Bulduri Technical school implemented 19 different projects- from scientific collaboration with universities, scientific institutions, NGOs and farmers, to student and staff motilities in Erasmus+ and Interreg projects.
One of the new projects started in 2022 is Erasmus+ project Sustainable Z-Farming (2022-1-SE02-KA210-YOU-000081685) in collaboration with RELEARN SUDERBYN (Sweden). The concrete objectives of the ZFarming project are:
To build awareness and enable youth participation in sustainable zero-acreage farming — aeroponics —whilst making learning on green innovations more accessible to groups with fewer opportunities
To gain experience with youth-focused learning methods on future-oriented non-ground crop production in sustainable farming
 To engage youth and youth workers in the circular bio-based economy with food and water waste prevention and stimulate rural development and urban resilience.
EIP-AGRI project "Production of healthy planting material and testing of innovative growing methods for crops, significant for national economy" (22-00-A01612-000011) is another newcomer in 2022. Project objective is developing of experimental technologies to produce high quality planting material as well as to test innovative growing methods – hydroponics and aeroponics, which in prospect could be used in commercial growing of crops, significant for national economy, for example, such model-organisms as potatoes, strawberries, soya, etc.
Also a new workshop for wood crafts has been purchased and set up in the school premises in 2022. In the workshop it is possible to create wooden figures, furniture including wooden elements for outdoor usage like pergolas and flower boxes. This is great news for students studying landscape design.
At the beginning of the 2023 Bulduri Biotechnology center organize international symposium "Contemporary horticulture".  This gives great opportunity for our students and staff listen to great gest key-note speakers and lecturers from world leading universities and research centers like Ghent University and University of Applied Sciences Osnabruck, Erfurt Research Centre for Horticultural Crops well as lecturers from Latvia universities and research institutions.
Text: Sanita Spure