The EUROPEA Seminar took place in Retz, Austria from 24 – 27 October 2018 and there were several opportunities to put the heads together.
After the inspiring key-not of Walter Wagner (Austria) on "Innovation as incentive for sustainable agriculture", the "Walk & Talk" provided the possibility to learn more about mainly KA2 projects. VITEA, Peat Valley+, LOASA, Silvaforum, ANNIE, DEP, ACROSS, COACH – a wide variety of projects were presented. The groups were led by students of the University College HAUP in Vienna.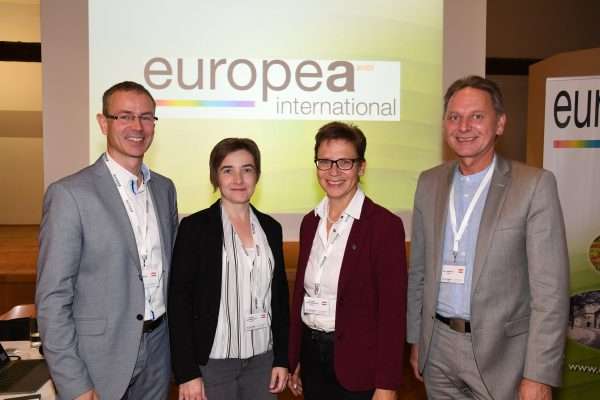 The first workshop round looked at the topics learning units (Jan Jeronimus and Harrie Meijers), assessments (Barbara Geiswinkler and Liina Kaljula), project management (Nicolas Negretti) and transfer of products and results (Tone Mosebo and Rita Alves).
Quality in the learning process asks for regular reflection and discussion!
While National coordinators held their biannual meeting other participants were engaged in the following workshops: Mobility (Barbara Sterkl and Eva Mayer), Public Relations (Judit Covic and Pedro Martins), Competitions (Rainer Vogler and Wiesława Gąsiorowska), and Intercultural competences (Janine Wulz 3s).
The torchlight procession to the Heuriger was another challenge because of the gusty winds. With excellent food and the renowned Grüner Veltliner participants found the best surrounding for further discussions.
Quality in the learning process – an updated EUROPEA Charter can support this objective!
The second seminar day was dedicated to the approach to the charter. Following a warm-up and museum visit with results of the workshop rounds, Markus Engelberger – a visual catalyst – made us aware of the power of visualization. While participants were discussing and developing – Markus was drawing and structuring. The charter should present EUROPEA as THE player in the green VET to all internal and external stakeholders; but what is the vision of and for EUROPEA? Who are our customers?
The pumpkin festival in Retz provided some distraction before participants gathered for the closing dinner with MEP Lukas Mandl representing the Governor of Lower Austria.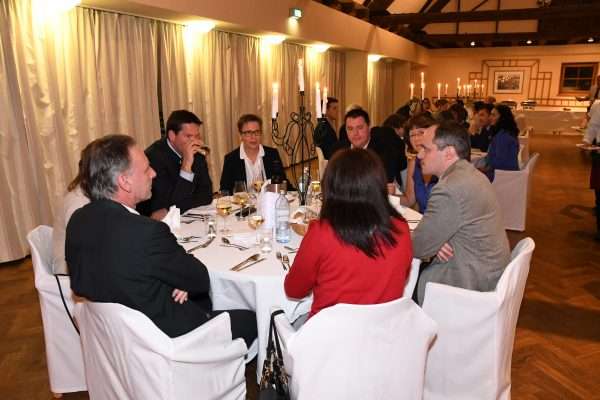 All participants – students, teachers and trainers, principals – came together in Vienna to enjoy a performance in the Viennese Spanish Riding School. The farewell lunch in Palais NÖ with about 180 EUROPEA members included a glimpse of the workshops and competition as well.
I am very grateful to all the organisers, members of the organisation team, workshop leaders, speakers and participants. You can go faster alone but TOGETHER we go further!