What is happening at Liepāja State Technical School in Latvia these days?
Despite distance learning life goes on, and various events are being implemented at Liepāja State Technical School (Liepāja, Latvia). 
Usually, in order to get to know and understand how different companies work, the students of Liepāja State Technical School went on excursions to companies. This year, such face-to-face meetings had to be cancelled, but educators are creative and they quickly came up with a new solution and started creating virtual tours.
The future customer service specialists went on virtual excursions to "Ergo", during which they met with the Head of the western regional branch, Sandra Dreiberga, and to "Inbox.lv", where the tour was led by the Head of the Sales Department, Kristīne Vaivode. During these excursions, the students got acquainted with the work of the office, including remote work and work with clients.
The fourth-year commercial service workers and advertising service commercial workers, within the module "Small Business Management", went on a virtual tour to Rāmkalni, where Rāmkalni Manager and owner, Viktors Grūtups, told the students about the company's management.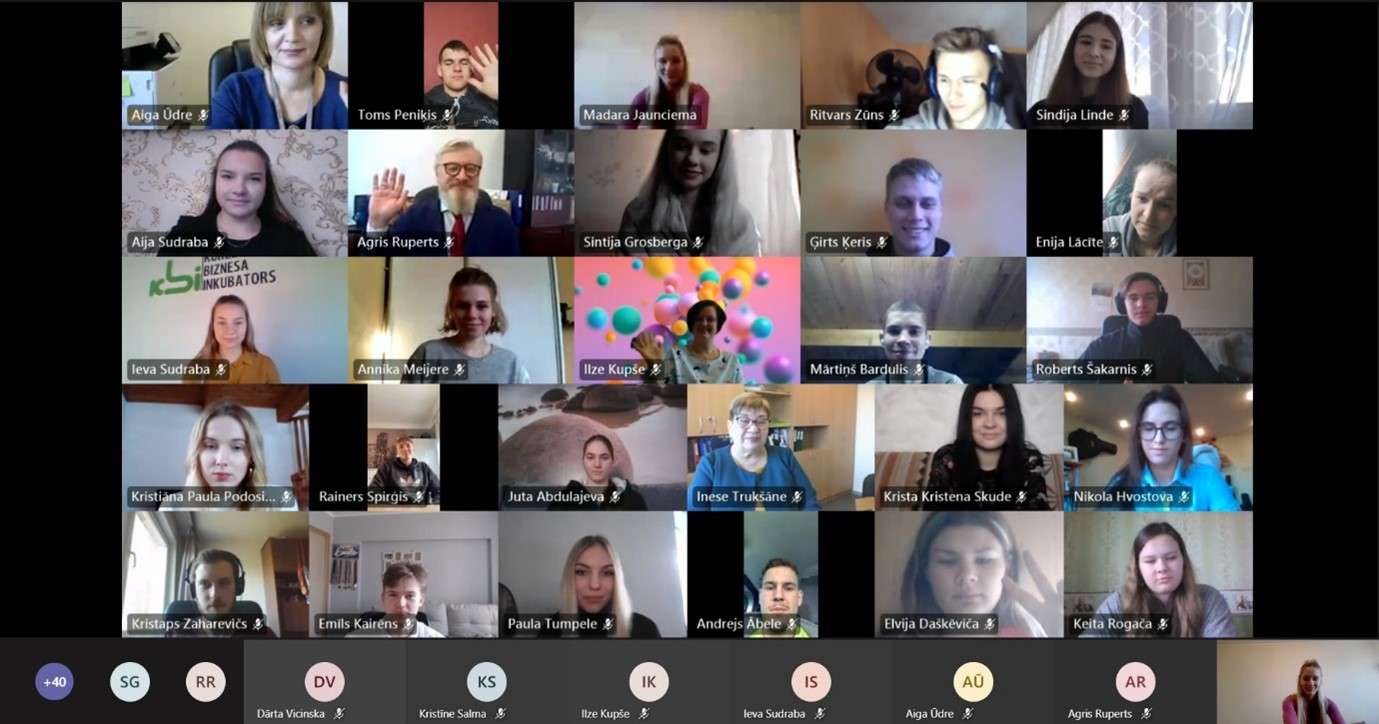 One of the traditions of Liepāja State Technical School is to honour the outstanding students of the school. On January 27, the administration of PIKC "Liepāja State Technical School" honoured the outstanding students of the technical school, who proved themselves in 2020 showing outstanding achievements. This year the event took place in a new, unusual way – online.
The ceremony honoured those students who proved themselves throughout the past year in learning, various olympiads, and professional and sports competitions.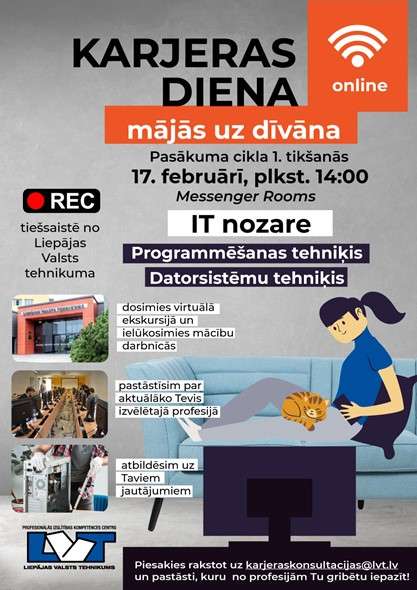 The virtual events did not end here, because on February 17, 2021, Liepāja State Technical School held a Career Day, during which young people were able to learn about the IT professions offered at the school:
Computer Systems Technician
Programming technician
The Career Day took place online via Messenger Rooms. It was the first meeting of the event cycle; later meetings will be organized also, during which young people will be able to learn about other professions offered at the technical school.
Acknowledgements: many thanks to EUROPEA-Latvia and Ilze (LV) 🙂
Photo and infographic: from Ilze (LV)
Featured image: Pixabay Free Images