2-7 April 2018, EUROPEA Seminar in France/UK
The main topic of our spring seminar this year was agroecology. And where else can you learn more on that topic then out on farms and fields? In the upcoming days your editors will try to sum up all that we saw and learnt from our French and British hosts. Many thanks to all the schools, farmers and entrepreneurs who were so kind and received us, EUROPEAns ! (Judit, HU)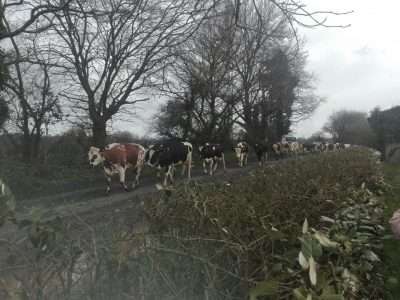 La Quibouquiére College Farm Agricultural College Coutances
During our visit at the Agricultural College in Coutances some students showed us the organic farm of the college where all agricultural students have to do a lot of practical work during their studies. The farm has 64 dairy cows from two breeds, Holstein and Normand, a local breed well adapted to the region.
They produce 375,597 litres of organic milk every year. The fodder, grass based rations, alfalfa, peas, cereals (triticale) and hay, is mainly produced on the 72 ha which belong to the farm. During the growing season the cows are out on the pasture all day. The golden rule of the farm is: "We know each cow and we observe them individually." (Gerd, DE)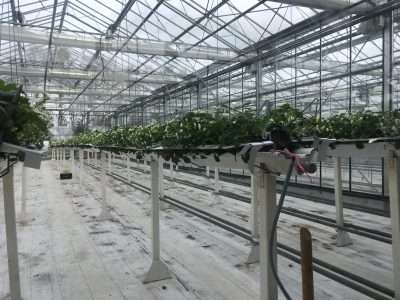 Greenhouses and nurseries
The greenhouses are essential in the learning of horticultural techniques: potting, propagation, pruning, watering etc.
Hands-on training is the best way to learn!
In greenhouses and nurseries, students take part in each step of the trade, from growing to selling.
Teachers come to the greenhouses with their classes for plant identification courses or to carry out various practical activities. Students take a turn to come and work in the greenhouses several days per semester. (Katrin, EE)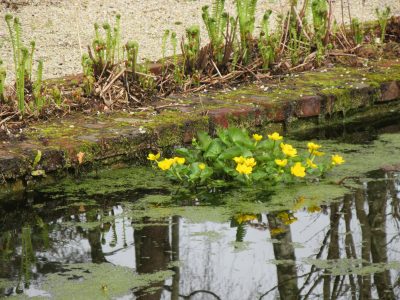 Jardins en liberté – Landscape gardens
The Gardens of Freedom is a wonderfully arranged training facility including several separate areas with different styles of landscaping. Take a walk through the paths and green labyrinths, and you will be surprised by ever the changing scenery of Japanese, French, English, Hungarian or Chinese gardens.
Every September the Agricultural School Lycée Nature hosts the Festival of Dahlias, which is a very well-known and loved event of the region. Hundreds of thousands of colourful dahlia flowers brought up by students would burst into blossom and attract a great number of curious visitors, who have the chance to vote for their favourite dahlias. (Judit, HU)
By members of the EUROPEA Editorial Group
For more pics visit our Facebook site 🙂