Yuverta students and national gardening champions Nathan den Besten and Jorn Houdijk won eighth place and the medal of excellence for their above-average performance at WorldSkills Landscape Gardening 2022 in Estonia. A total of 16 countries participated in this exciting VET skills competition.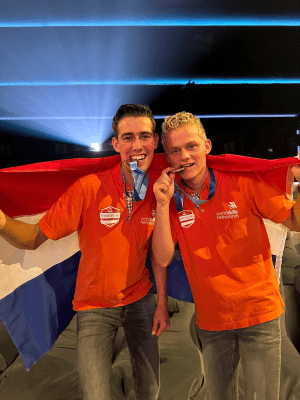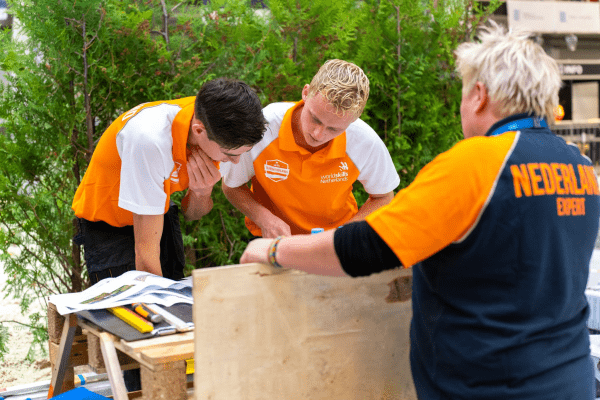 Technical and Challenging Task
During the competition, both students were tasked with creating a garden according to a specific working drawing. Nathan den Besten (EQF level 3, work-based learning pathway) and Jorn Houdijk (EQF level 4, school-based learning pathway) created a complete garden with stepping stones, limestone walls, a flagstone terrace, a bench with a gabion foundation, a pond with walkway, corten steel planters with herbs, and of course various plants.
State Jorn and Nathan:
"It was a very fun and busy week. And much more intensive than expected. We learned a lot by working with different materials and under high pressure. The cooperation with went exactly as we had planned. We knew what we had to offer each other. So we complemented each other well."
Entrepreneurial Heroes
Nathan's and Jorn's adventure did not end after the WorldSkills Landscape Gardening competition. A fortnight ago, they registered at the Chamber of Commerce and heralded the start of their own landscaping company.
Text: Jan Jeronimus