From Varga Márton Green VET School of Horticulture and Landscaping (member of KMASZC), Budapest, Hungary
The following account is a short introduction of a EUROPEA student, Patrik Tamás Mayer, a young entrepreneur with passion and enthusiasm for tomato production. Nowadays, he is getting more and more well-known in the country and he is often in the spotlight of the media in Hungary.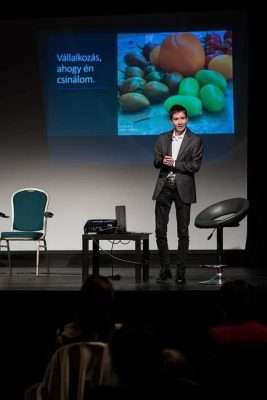 "My name is Patrik Mayer and I would like to tell you a little about my tomato business.
I enjoy growing vegetables in my garden in Fót*. It is one of my favourite vegetables because there are so many different dishes that need tomatoes.  When I was 15, I found an opportunity to start selling them.
I deal with tomato varieties that are special or less well-known in Hungary. At the moment I have from 10 to 20 different varieties of tomatoes that I offer for sale.  In addition to private customers, I provide delivery service to several top restaurants in Budapest including Rosenstein and Tiago Sabarigo.
In the future, I would like to create a company of my own, with me as the head."
EUROPEA wishes success and prosperity, and all the best to young Patrik !!
For more information visit TOMITO – Patrik's Facebook page
(TOMITO is a creative name for the business as Tomi is a nickname for Tamás, Patrik's second name)
*a small village near Budapest
Acknowledgements: many thanks to EUROPEA-Hungary and Detti 🙂
Photos: from Detti (Patrik's Facebook profile)
Featured image: Pixabay Free Images