Nature is our treasure. The source of health and wellness. In the nature You will forget your sorrows and troubles in five minutes. Your blood pressure will decrease. Your stress will disappear. You feel better.  Yesterday, 31st August we spent the day of nature here in Finland. There was also a campaign for sleeping night outside. You could decide whether you sleep in the forest, on the beach or on your own balcony, it was up to you. It was really good weather for that. Night was warm and this time of the year the nights are getting darker after summer. Beside the stars it was also possible to see northern light. Actually the period when we can see them, started now. So, we said farewell to summer and welcome autumn, time of harvesting and colorful leaves in the trees until the leaves fall down and the winter comes.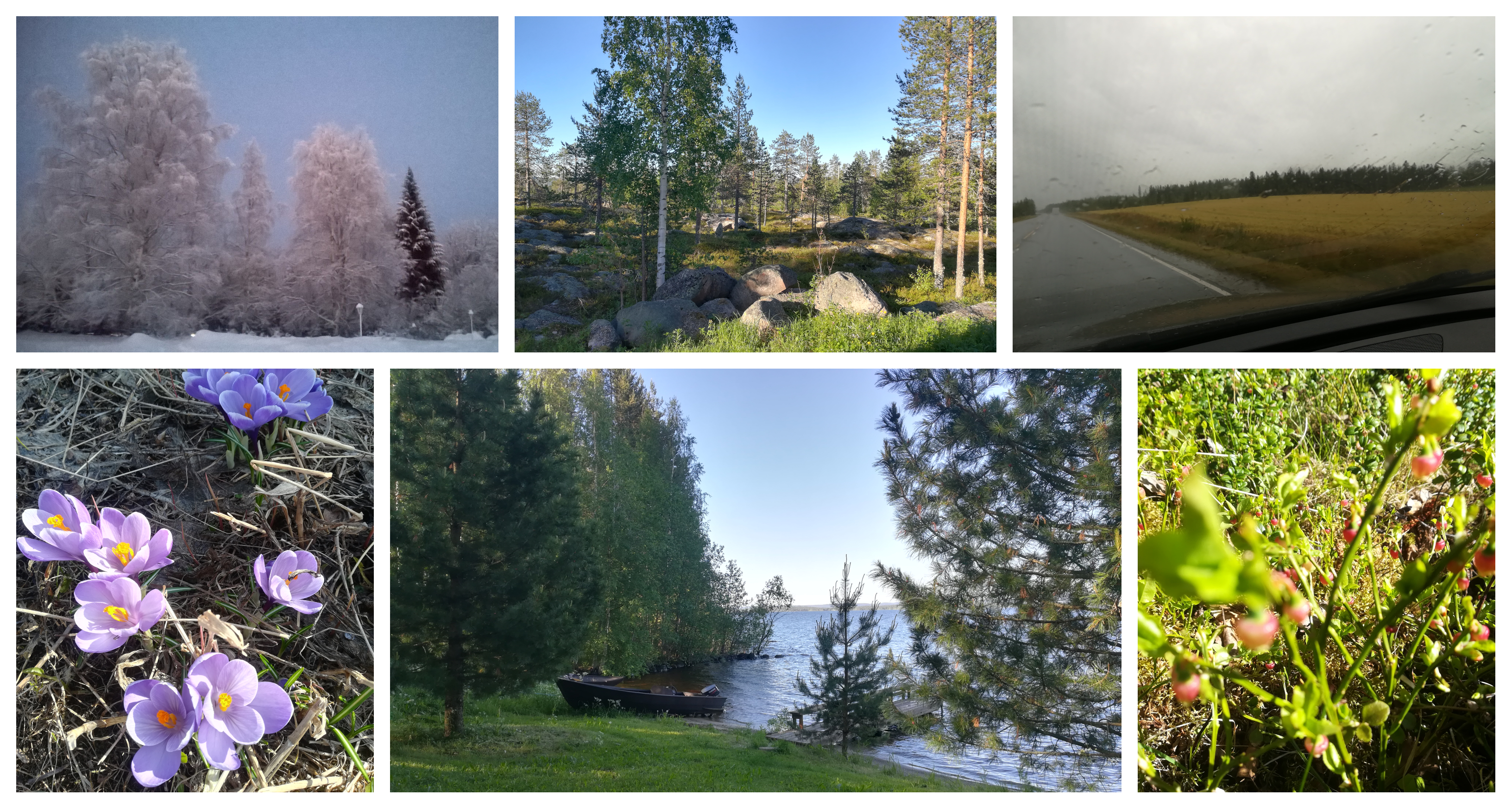 We are lucky:  we still have quite clear four seasons at least here in the middle of Finland. I love them all!  Climate change is threatening our seasons. At least it makes them different what we have used to. Read more about seasons HERE.
Our nature is unique and we are proud of that. There are some special things in Finland you might know. For example, do you know everyman's rights here in Finland? It means that you can go to the forest and pick up berries and mushroom for free without asking permission from the owner of the land. Read more HERE.
Author: Hilkka Kämäräinen, Savonia University of Applied Sciences, Finland
Photos: from Hilkka – many thanks 🙂