Need to find an Austrian training institution in the green sector?
The Austrian Ministry of Sustainability and Tourism has recently launched a new platform called http://www.agrarschulen.at/. It provides an overview of all agricultural schools in Austria, covering all levels from vocational training to university and shows you the exact location of the school.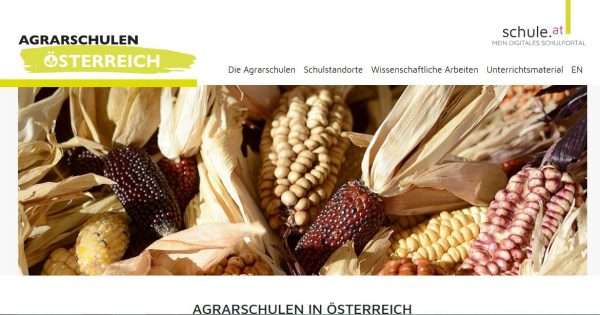 General information is available in English language regarding:
Types of training
E-didactics und digitalisation
Educational contents
Practical experience in Austria and abroad
Specialisations
Teaching and research
You can also find possibilities to filter the results according to level, specialisation and province. This device is available only in German.
The filter for specialization (Fachrichtung) is structured as follows:
Forestry, forest cultivation
Food technology and biotechnology, dairy products
Agriculture
Agriculture and nutrition
Rural home economics
Equine Studies
Agricultural engineering
Horticulture / Field vegetable farming
Garden and landscape design
Viticulture and Oenology
Pomology and fruit processing
Biomass and bioenergy / Management of environment and natural resources
Agricultural pedagogy
Environmental pedagogy
Moreover, Bachelor and Master thesis papers are easily accessibly since the platform is linked to the library of the University College in Vienna.
In addition, learning tools and documents can be found there as well.