Whoever asks the questions: "Why should I join EUROPEA?" or "What is in for me?" could have got the answer during one of the events in Austria.
Why Austria? Because EUROPEA Austria holds the presidency from July-December 2018. Therefore, the EUROPEA seminar was organised in Austria. In student workshops you could see only a glimpse of the topics EUROPEA schools are dealing with:
Alpine farming – a natural challenge!
Direct marketing – a chance for small-scale farming
Renewable energy – focusing on more sustainablity
In the EUROPEA seminar in Retz W. Wagner – in his keynote on innvoation – mentioned reasons for bankruptcy in 53% of all cases: "a lack of attention to the outside world and it´s challenges and changes, a lack of thinking about the future and it´s consequences for the business and the lack of a necessary and clear vision". Can EUROPEA schools support students to find answers for a prosperous and happy future?
Depending on the country, the production location, many farms can't survive on primary production alone. Can schools survive offering the same program as 30 years ago? Within EUROPEA there is much to discover, from aquaponics and urban farming to food safety and digitalisation – in connection with challenging programs, a variety of institutions, inspiring colleagues.
During our presidency with five events we tried to involve many colleagues and institutions from different regions; we really made an effort to design a challenging program combined with national highlights. Students worked with students from other countries, faced the difficulties of communicating in a foreign language, teachers had the chance to form and strenthen their thematic network as well. Many international colleagues worked together – even in cross-border teams of workshop leaders – and offered thought-provoking workshops.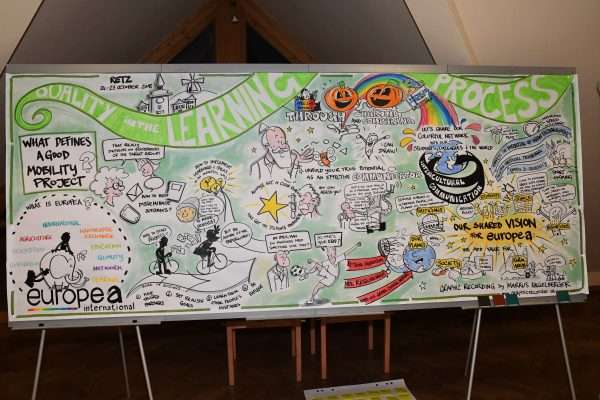 Nevertheless, the EUROPEA Charter 2.0 will set demanding goals for the future. The process itself will help to sharpen our vision and strive for the best possible answers for our stakeholders such as students, teachers, principals, entrepreneurs or policy makers. The seminar in Retz was the beginning of a longer, intense and – hopefully – rewarding discussion.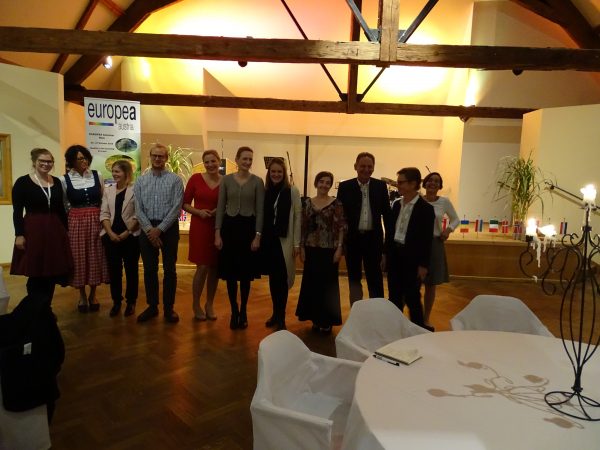 Thank you for following Austria – the country of the month October!