One of the 1000 members of EUROPEA: Stend Vidaregåande Skule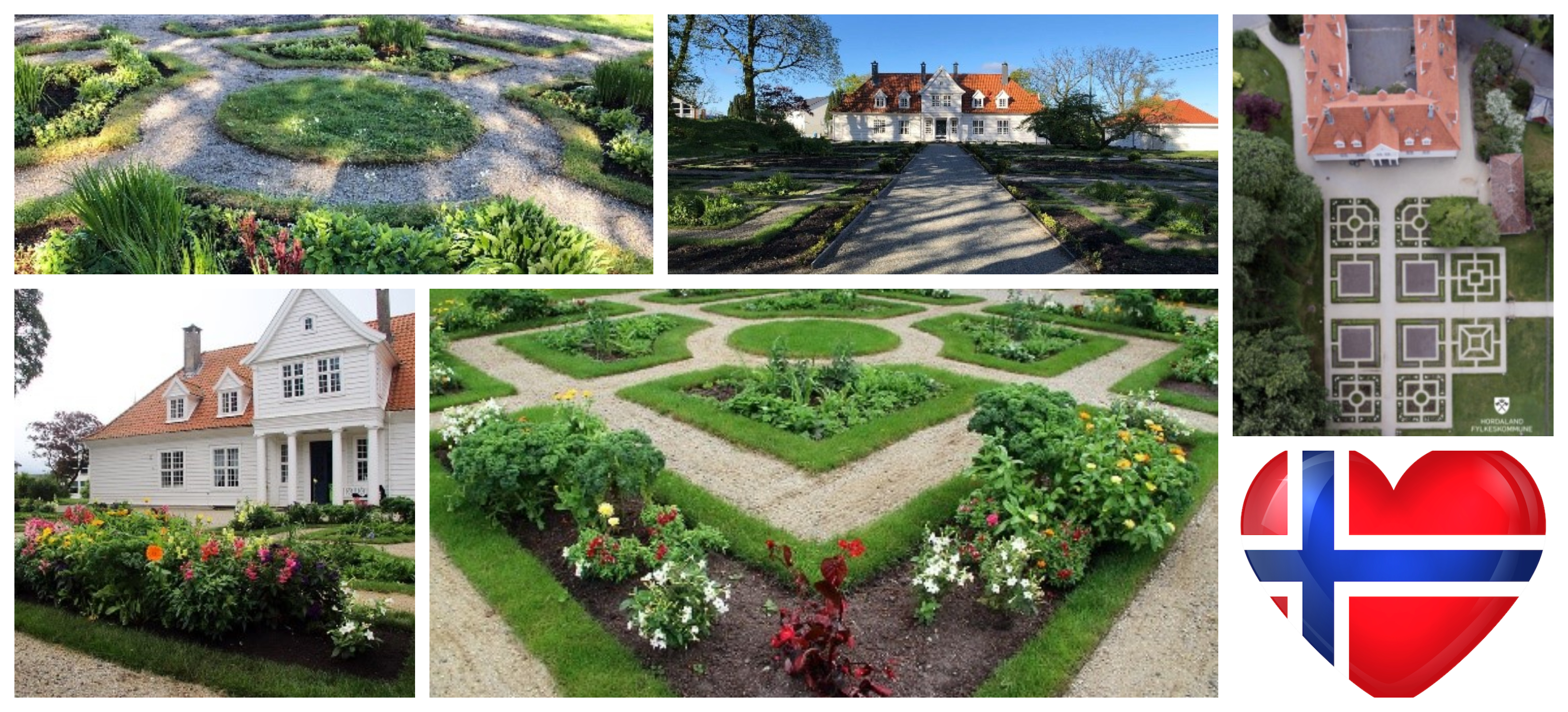 …is a 153 years old institution in the countryside close to the second biggest city of Norway, Bergen. At moment the age doesn't bother us. We claim that age is just a number and nothing to worry about, and like any successful elderly organization, we take our precautions to stay vital, updated and attractive for young people 🙂
A gift from the Danish king
The school has a proud history as the farm was a gift from King Fredrik 1st to a Danish nobility (Vincent Lunge) in 1528. The farm Stend became a school in 1866, and we still have an historic atmosphere with the old, white main building and a newly reconstructed garden from 17th century between many younger school- and farm buildings.
From solely for farmers…
Initially Stend was a school solely for educating farmers and people working within the sector of traditional agriculture. This profile was roughly kept till year 2000. Then we realized that the demand for a traditional agricultural education was strongly decreasing both at a national and at a regional level. This because of the structural change within agriculture/farming in general in Norway. The number of students went down year by year, and we had to create and establish a "green education" that appealed to young people from our region and that the labor market in Norway would ask for.
…..to become a provider of urban, green education
Since Stend Upper Secondary School is situated so close to Bergen, with 250 000 inhabitants, we asked ourselves how we could use our human, natural and cultural recourses to give education that attracted young people from our (urban) area. It should also be an education that was needed in the society, and education that the school owner and government was willing to pay for.
Turning the stones
After some years "turning a lot of stones upside-down", creating and developing new (for us) educational programs, the school grew from 100 students in year 2000 to 550 students n 2019.
Now we are a modern upper secondary school, providing both vocational training and education and education for those who want to prepare for further studies.
Our educational offers are:
– Program for General Studies: Program for Sports and Physical Education, 3 years
– Supplementary program for general university admissions certification "allmennfaglig påbygging"
– Classes for students with special educational needs ( different vocational programs), up to 4 years.
– 2 vocational programmes: Program for sales work and service, and Program for Agriculture, Fishing and Forestry "naturbruk".
Program for Agriculture, Fishing and Forestry
gives the students options to get both vocational training (2 years + apprenticeship) and subjects that prepare for further studies at university (2 years in this programme + 1 year "allmennfaglig påbygg"). Quite a lot of students choose this combination.
Not many of our students plan to become farmers, and not many of them come from farms. But they are all interested in either animal care, out-door activities, landscaping or equestrian, and they are motivated to learn and work with it in one or another way in the future. The school try to do the learning as practical as possible; in the different learning areas and productions at the farm, through running mini-companies, or doing job placement with local businesses.
We describe our vocational programme within agriculture, fishing and forestry as a programme for urban, green education. The students also learn about traditional agriculture, but the emphasize is on the new and more urban businesses within the "green field".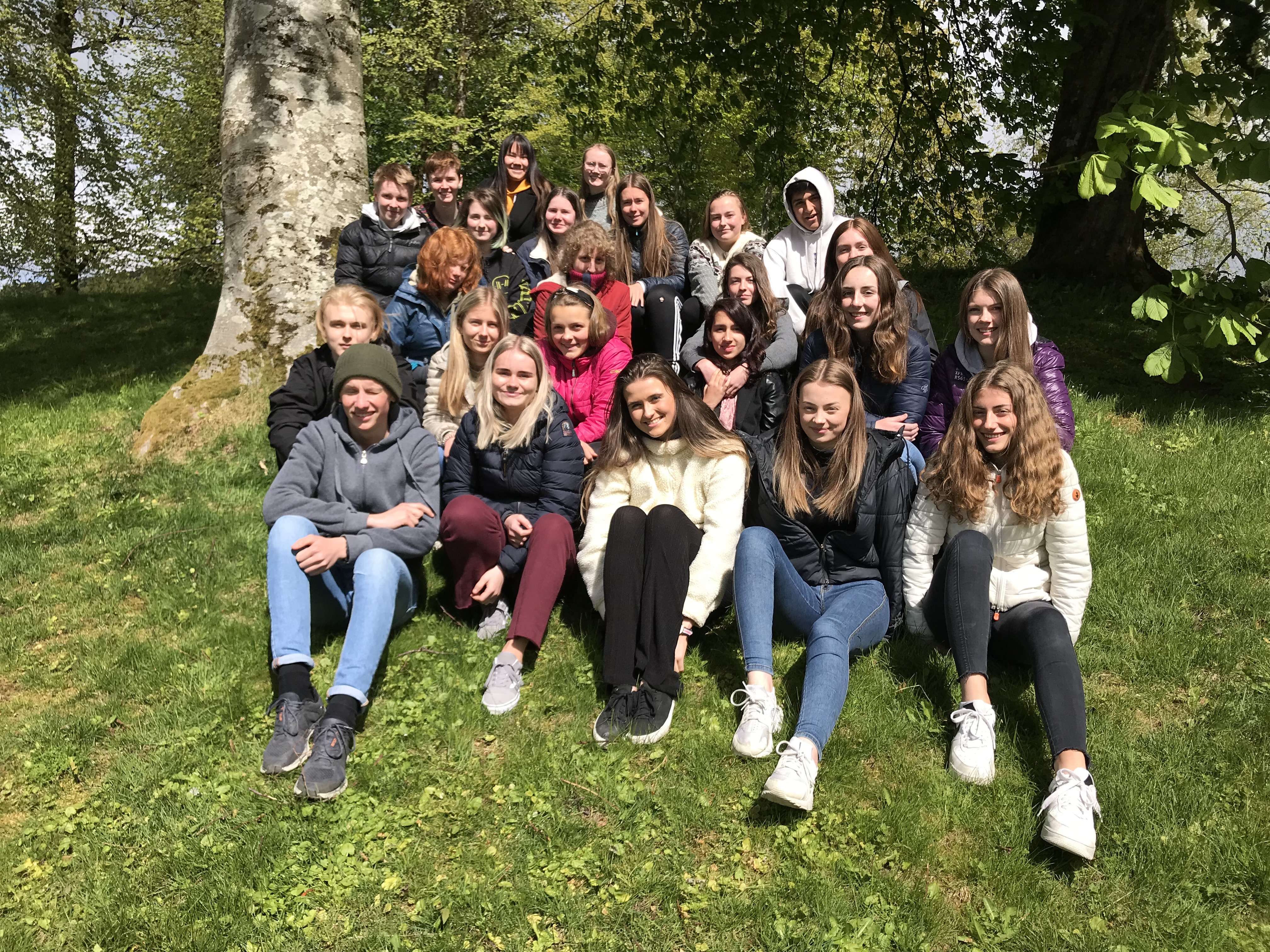 Want to know more about the daily life of the students at the farm? Stay with us and read what this class of nice 1st graders at Animal Care write 🙂

Acknowledgements: Text and photo from Tone Mosebø, Stend Vgs (NO) – many thaks 🙂