Open Day at Secondary School of Veterinary Studies
In the beginning of February traditional Open Day took place at Secondary School of Veterinary Studies in Nitra, Slovakia.
Organised by teachers and students of the school and attended by many future and former students, parents and professionals from agricultural sector, this event is an effective way to promote the school on regional and national level.
There was a lot to see and do for visitors. Our students in agribusiness- kynology entertained them with attractive show of dog handling and agility. Those who were more interested in studying exotic animals could visit the school vivarium and find out more about veterinary care of reptiles and fish.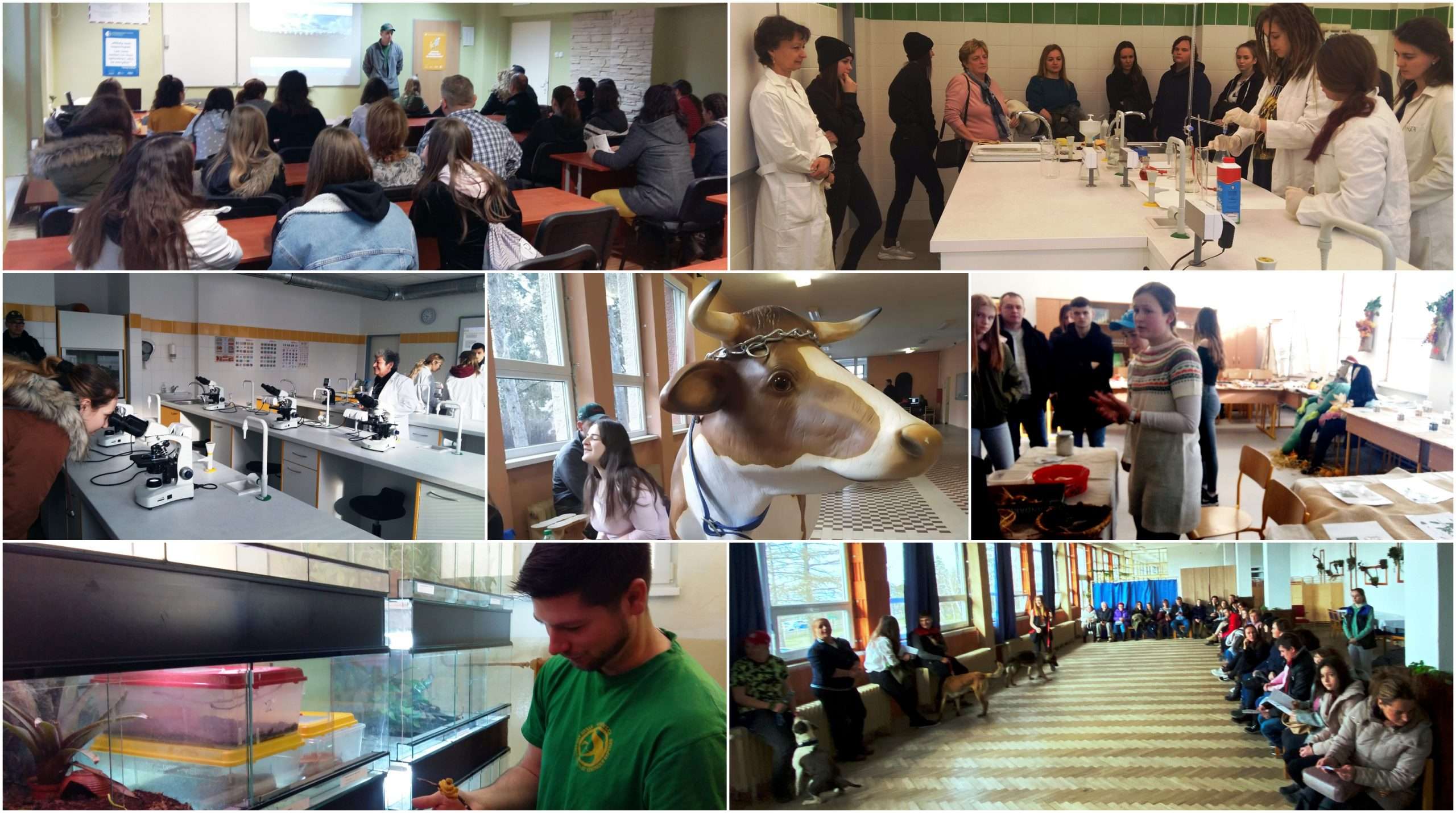 Future students experienced working in laboratories with examination of milk samples, microscoping or distinguishing plants and seeds. Some of them tried cow milking for the first time. Visitors enjoyed tasting different types of honey from the school apiary.
Visitors could also attend presentations about study programs offered by the school and learned about possibilities of dual education in veterinary studies.
Naturally, the school used this event to promote EUROPEA and its competitions which were presented to the public by our successful student Kristián Randár.
We hope that this event will bring many new students and contribute to the development of agriculture in Slovakia. See you next year!
Acknowledgements: many thanks to EUROPEA-Slovakia, Henrieta and Drahomira 🙂
Photos: from Drahomira (SK)