25 YEARS of EUROPEA !! We asked some of the experienced EUROPEAns, former presidents, secretary generals, long-time members to share their thoughts and feelings with us.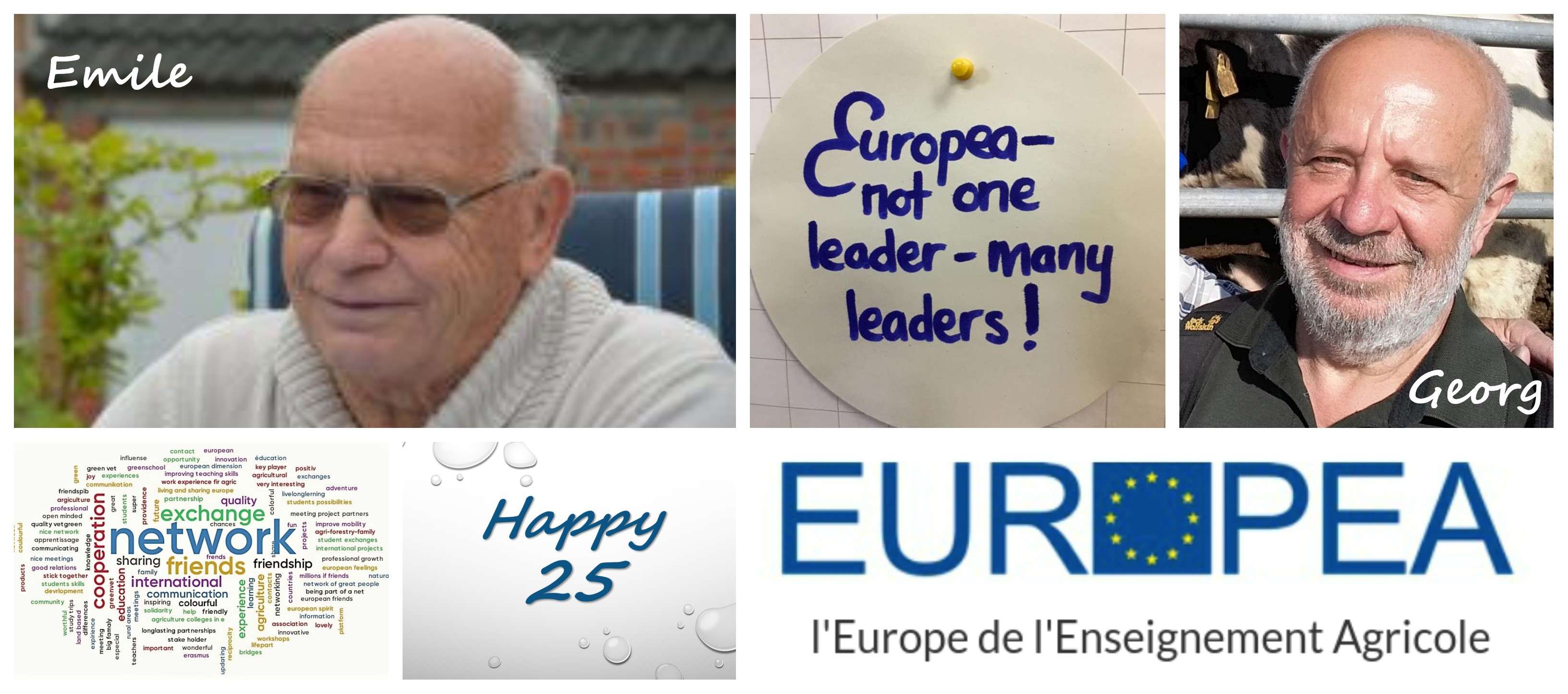 One of the first presidents of our network, Emile Bertrand (BE) was there from the very beginning:
"EUROPEA was for me a beautiful adventure that began in Strasbourg in 1990 and has been going on for 28 years. It has allowed me to participate, to manage many projects with partners that I thank, to build friendships with many people who have become friends.I hope that this adventure will continue for a long time to come.

With all my friendships,
Bertrand Emile "
Georg Waach (AT), although retired, he still helps our work day by day !!
"EUROPEA was one of the best, remarkable and unforgettable experience in my life as a teacher. I've met so many colleagues from almost all the member states. Many of them became friends for my whole life. Knowing so many people made it easy for me to start many student exchange programmes for my students and projects like Leonardo, Comenius and Erasmus. Merry Christmas and a Happy New Year!
Warm regards, Georg"
Acknowledgements: many thanks to Emile (BE) and Georg (AT) 🙂
By Judit Covic (HU), leader of the EUROPEA Editorial Group