ERASMUS PROJECT Give new life to environmental and cultural heritage: revitalization of parks, undeveloped urban and rural areas.
When we started new projects in October 2018 nobody knew that such high risks are waiting for us just around the corner.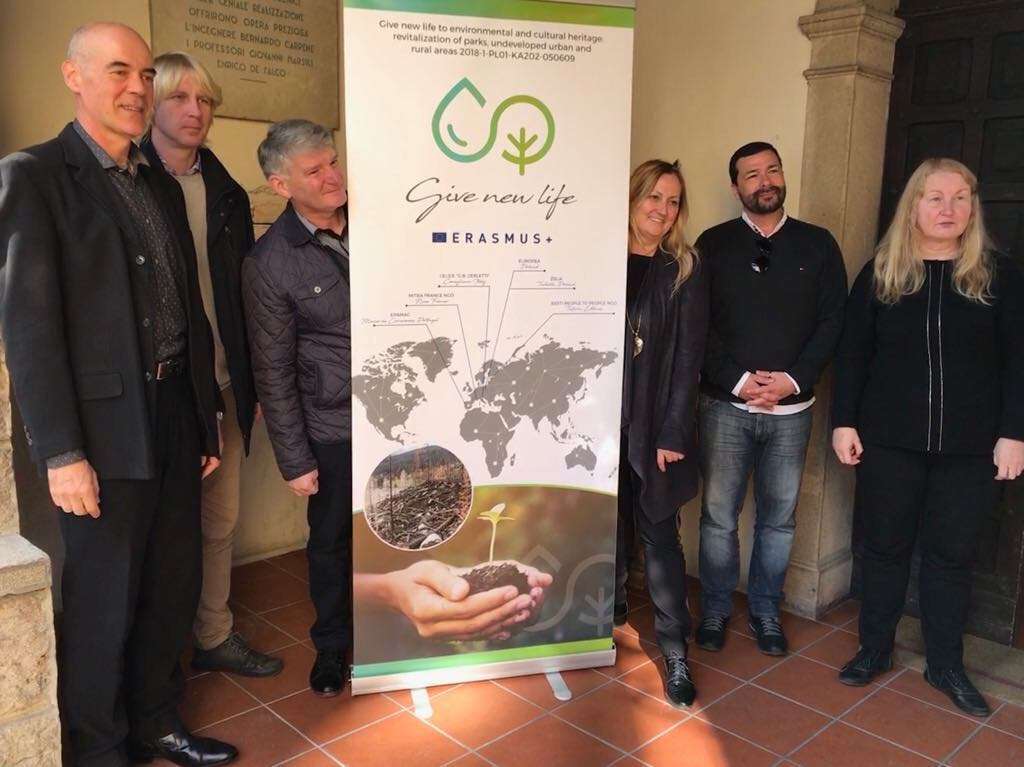 Revitalization of parks, undeveloped urban and rural areas is an important factor of economic and social development. Partners intended to exchange best practices and develop innovative training tools in order to support and train VET staff to become better and more successful in what they are doing in formal and non-formal education with students and learners as well as potential employees in this big employment sector.
Give New Life partnership project needs outside activities in order to be close to nature and explore green spaces. For this reasons Give New Life has become one of the prolonged projects. We are still waiting for better times to finish our practical training; we definitely need to talk to each other face-to-face and not screen-to-screen.
In spite of all, we have taken advantage of the situation, learnt how to take quick decisions and when we set up our future plans, we will have our A, B and even C versions !!
During the first year, we managed to collect a bunch of good practices in greening areas in 5 countries. Please, visit our Facebook page and learn more about us: HERE.
Acknowledgements: many thanks to EUROPEA-Polska and Wiesia 🙂
Photos: from Wiesia (PL)