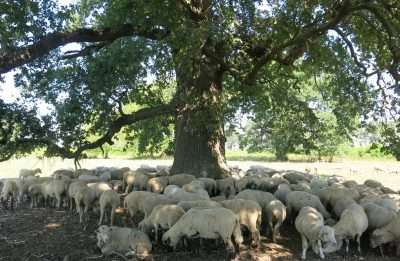 The history of animal breeding has always been closely related to herding and to a very particular lifestyle. It requires not only a crook and a pocket knife but it also needs loads of knowledge to assure a perfect harmony with nature.
The European region is especially interesting within this context as its people have used their vast meadows and fertile lands for thousands of years. The traditions of this once very common way of living are less and less known today and seem to be disappearing slowly with the challenges of our modern era.
However, Hungary is one of the countries where this knowledge still exists. A small group of young enthusiasts (two environmentalists, an ethnographer, a herdsman and a craftsman) have published a research paper and have made a short film about traditional knowledge transfer among herdsmen. For the past two years they have travelled around Hungary to gather information and discover more about the tricks and secrets of this ancient profession.  They have recorded a number of interviews, took hundreds of photos, joined the herding activity and learned a lot from herdsmen.
What they have found is, actually, not surprising. The world of herding families has changed significantly and they are struggling heavily these days. It is due to lots of different factors: decreasing popularity of this profession, lack of proper training and also, the intriguing and time consuming novelties like the Internet, the numerous tenders and projects that are needed to keep up with the galloping world.
Young researchers have their own vision and suggestions to save this precious culture and its devoted people. First and foremost, they would like to see the true recognition of this traditional profession both in moral and financial sense. They also claim that herding families should be supported in many different ways and their children should be treated differently within the system of compulsory schooling. Moreover, the guidance and instruction of young generations are certainly of a vital importance as well as quality dissemination and proper marketing for pastoral cultural.
The collected data were published in a Case Study and presented within the framework of Project SAGITER, a Leonardo da Vinci Development of Innovation programme led by the French educational institution SupAgro from Florac. The film is available on the World Wide Web (with English subtitles).
For more information and photos visit these two pages on Facebook: Wood pastures in Hungary and Pastors Now and Then.
Acknowledgements: many thanks to Ms Anna Varga and her co-authors 🙂