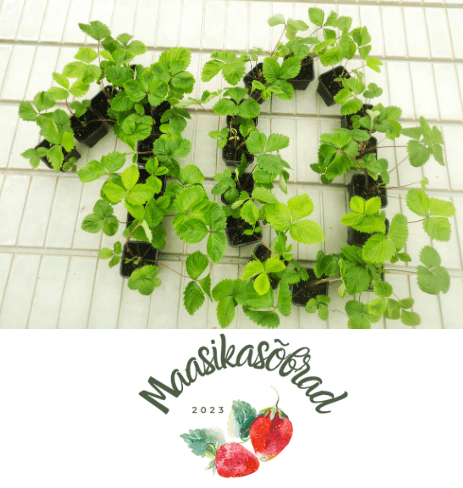 Räpina School of Horticulture (EE) organizes a plant growing project jointly with general education institutions ja kindergartens for the tenth time!
Traditionally, we have started the project on Valentine's Day, as well as now: the project started on February 14 2023. 
The project plant for the jubilee year Fragaria vesca var. semperflorens (known as alpine strawberry or woodland strawberry). All participants received two plant, which we are now growing together. One plant will grow yellow and other red fruits. During the project we'll grow plants, learn about the plants, collect data and compare results. During the project groups will create a project blog, participate in quizzes and competitions. In the end the best strawberry grower group will be find out. 
350 groups from all over Estonia participate in the project.
The largest number of participants are from Harjumaa. Tartu and Pärnumaa follow.
On the project's website you can enjoy our activities (and why not to get involved). 🙂 
Credits go to Aigi Salundi-Galitsin