All work and no play is not good for the soul…..so play some music!
EUROPEA has achieved many things over the years in Green education. Hundreds of projects offering students and staff the opportunity to experience other cultures and gain qualifications through the ECVET system. For the UK, even in these uncertain times, we appreciate the fact that the working language of EUROPEA is English. Some of our students say that many of their peers from over the sea speak better English than we do. (It's not a competition but you Danes, Swedes and Dutch often put us to shame in our own language!)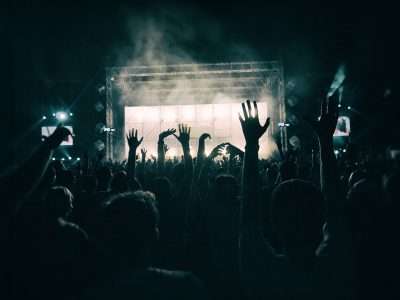 Of course the beauty of English is that even if you do not speak it well, you can be understood and when it comes to music many bands and singers from all parts of Europe sing in English. So, even though it makes people from most English speaking countries lazy to learn a foreign language it does  mean that we have great affection for those musicians who make music in their second language as well as their first.
I hope that you recognise some of the bands from the list below and especially if you don't, check them out. There may be great music being made in your country that you don't know about. It will probably be folk, too many for me to mention. So here's a by no means exhaustive list that may, as we say in English, 'float your boat'. And some that probably won't.
Austria – The classical greats of course, Strauss, Haydn, Schubert, Mahler et al. Falco everybody knows, but may be not Thomas Lang or Wanda.
Belgium – Diversity here from a diverse country. Lara Fabian, Front 242, Hadise and Fireforce.
Bulgaria – Folk springs to mind and particularly Dia who has modernised the sound for the current generation. Jeremy and Bears and Hunters rock a bit harder, Drive Your Life much harder.
Croatia – Inciter appear the best of a very noisy bunch, Hladno Pivi for punk and Severina and Jelena Rozga for something more mainstream.
Czech Republic – Rock or bust! Golden oldies Arakain, Skwor and a great hope for the future, Black Tiger.
Denmark – Skagarak from the past, Pretty Maids still rocking in the present, Artillery to give you a blast and D.A.D. rock with class. Mike Tramp is maturing well too.
Estonia – The most technically advanced country in Europe and some eclectic music. Driven, Mushy and a must see band, Metsatöll
Faroe Islands – Tyr of course, and one for the future, Bragdarlogi
Finland – Where do you start? Hanoi Rocks and Michael Munroe, Korpiklaani, Reckless Love, Brother Firetribe and best of all, One Desire.
France – A generation ago it was Trust, now Gojira and Existance export French rock music to the world.
Germany – Way, way too many to mention. Rammstein, Primal Fear, Accept, Pink Cream 69, Doro, Bonfire and Phantom V. And anything recorded by Magnus Karlsson. Anything at all.
Greece – There's more than just Aphrodite's Child. Odyssey Desperado will make you think you're cruising the freeway with the top down. Even on our M25.
Holland – Listening to Radio Mi Amigo as a teenager and Arrow Rock Radio as an adult, Dutch music fascinated me from across the North Sea. Focus, Kayak and Alquin were as progressive as I could manage, Picture and Vandenberg rocked the boat. But no one could touch the mighty Golden Earring, for over 50 years the benchmark for others to aspire to. For many, the soundtrack of their lives.
Hungary – Junkie Jack Flash for the young and energetic, but I prefer the equally dynamic P. Mobil and Pokolgep.
Iceland – Known chiefly for Bjork but there's many more to enjoy during the long winter nights. Solstafir, Skalmold, Sigur Ros but especially Skald, very special indeed.
Republic of Ireland – Our nearest neighbours are steeped in music. An impromptu singsong in an Irish pub is something everyone should experience. Van Morrison, Thin Lizzy and the great Rory Gallagher live long in the memory.
Italy – Home of Frontiers Records, the world leader in Melodic Hard Rock. But in the 70's and 80's Italy was known for Progressive Rock and none did it better than P.F.M. who released a new album to critical acclaim last year.
Latvia – They like their Heavy Metal in Latvia, good for them! It might be to everyone's taste but worthy of investigation is Skyforger who have more than a touch of folk about them.
Lithuania – There's lots of bands with a Viking image and some are influenced by the traditional Pagan/Norse traditions. Lithuania offers Romuvos who are truly excellent. If you get the bug for this music, visit the Kilkim Zaibu festival in Zagare, an annual ethnic music extravaganza.
Luxembourg – What can one say? Luxemburghers are a confident bunch. Who else could name a band Cool Feet which is still going strong 40 years later. Ech hun dich gar.
Malta – A 'must see' destination, you leave there relaxed and vowing to return. Yet it can produce Power Metal bands like Blind Saviour who can trash it out with the best them. Chilled they are not.
Norway – We East Anglians are a diverse ethnic mix, being a popular 'tourist' destination in the Middle Ages especially. Most of us like to think we have some Viking blood, specifically Norwegian. Check out bands such as TNT, Circus Maximus. Burzum, Dimmu Borgir, Gorgoroth and A-Ha. Now that's diverse.
Poland – A definite Progressive bias here; there are many other styles practised in Poland, heavy rock especially. But there's something about Polish Prog that stimulates the English ear particularly. Amaryllis, Moonrise, Satelitte and most notably, Riverside.
Portugal – The 1974 revolution opened many doors for Portugese bands and many have thrived to the present day. Rui Veloso, Xutos & Pontapes, UHF and Tarantula set a standard, followed by Moonspell, Toranja and Black Mamba.
Romania – Remember the name, Adastia. We have a strong Romanian influence in the East of England and if this band influences anyone then it will only be for the good.
Serbia – Those with long memories will have a soft spot for Idoli and YU Grupa. Atlantida and Forever Storm will seem like veterans to your students but are worthy of investigation all the same.
Slovakia –  Signum Regis and Within Silence stand out, and not only because they can be classed as Christian Rock bands.
Slovenia – For something different, obtuse even, try Laiback or Terrafolk, especially with The Shambolic Orchestra. I kid you not.
Sweden – The Brits joke that everyone in Sweden plays in a band, the sheer number out there means it must be true. What is true that a grant was available (is it still the case?) to set up a band and make music. No matter, the quality is top of the range and if it's Hard rock with melody that moves you then move to Sweden! At the tip of the iceberg stand Eclipse, H.E.A.T, WET, Treat, Work of Art, Art Nation and of course Europe. If its heavy rock then look no further than Sabaton where you will get a history of the Swedish nation thrown in for good measure. Sweden Rock is Europe's best festival. ABBA (you may have heard of them) were rather good too.
Switzerland – They are about to embark on their final tour (they say!). See them if you can, the excellent Krokus. Swiss music in general is rather underrated. Any of the following will make you sit up and take notice; Gotthard, Eluveitie, Triptykon and the very influencial Celtic Frost. For rather more accessible music try Tea, the first Swiss rock band to tour Great Britain.