SMARTCirculair is the largest green talent project in the Netherlands. Various multidisciplinary student teams compete to create the most CO2-friendly, high-profile, innovative and circular (building) design for their local client.
Alfa College and Terra have joined forces and together they are one of the fifteen student teams participating in the competition. They have a special concept. The students move and refurbish a barrack, which was part of a Jewish labor camp in 1942. They do this in collaboration with the "Barak Linde" foundation. Barak Linde's goal is to raise awareness and educate about World War II in the vicinity of Zuidwolde (province of Drenthe) to tell and to show.
In these unusual COVID19 times you sometimes just have to do it. And Terra does just that little bit more!
Terra, Toentje and arable farmer Gert Noordhoff came up with a wonderful initiative, which was launched on 27 March. Together they joined forces for the food banks. Toentje Foundation produces vegetables and herbs for the Food Banks. Since March 27, Terra has made part of its plot on the Suiker Terrein available for the cultivation of these vegetables, just like Gert, who will use a part of his field to grow for the Food Banks.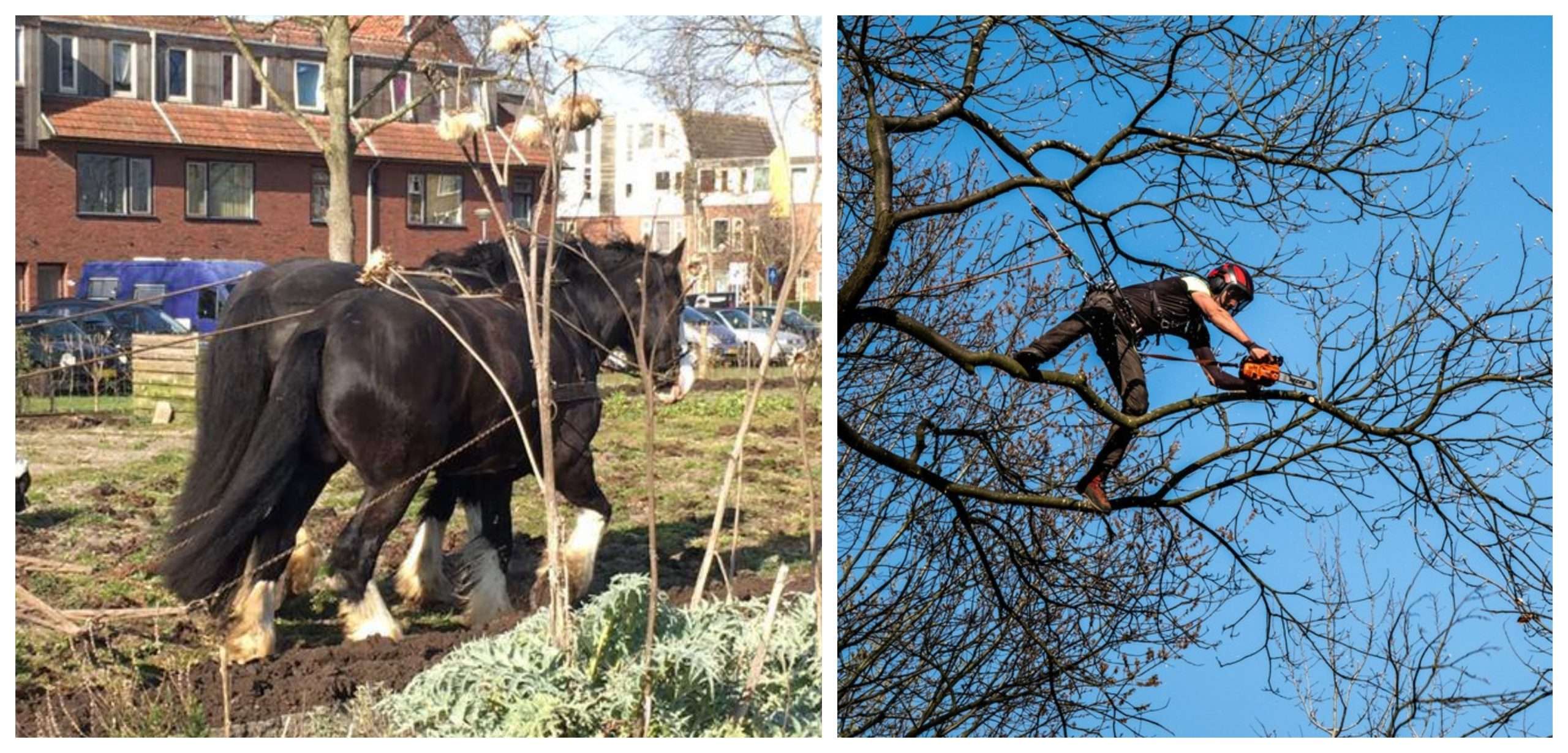 The 13th. of March, eight students and a teacher left Terra Meppel to travel to Riga to increase their knowledge of tree care in cities. This is done through lectures, excursions and practical activities. In preparation, the students had to make an inventory of trees in their own living environment. An assignment that has been carried out with great precision, craftsmanship, creativity and especially love for trees! In addition to the Terra delegation, students and teachers from Germany and Belgium were there also.
This year, students of the Veterinary Nursing program of Terra Emmen had the opportunity to participate in the sterilization project of the Friends of Animal Protection Suriname Foundation for the third time in a row. Together with teacher Hiske Pekelder, Lotte Tempelman, Nienke Visscher and Romy Markies left for Paramaribo on Tuesday 24 February for this foreign adventure. For two weeks they will assist in the sweltering heat in the sterilization (neutering) of about 600 (!) dogs and cats.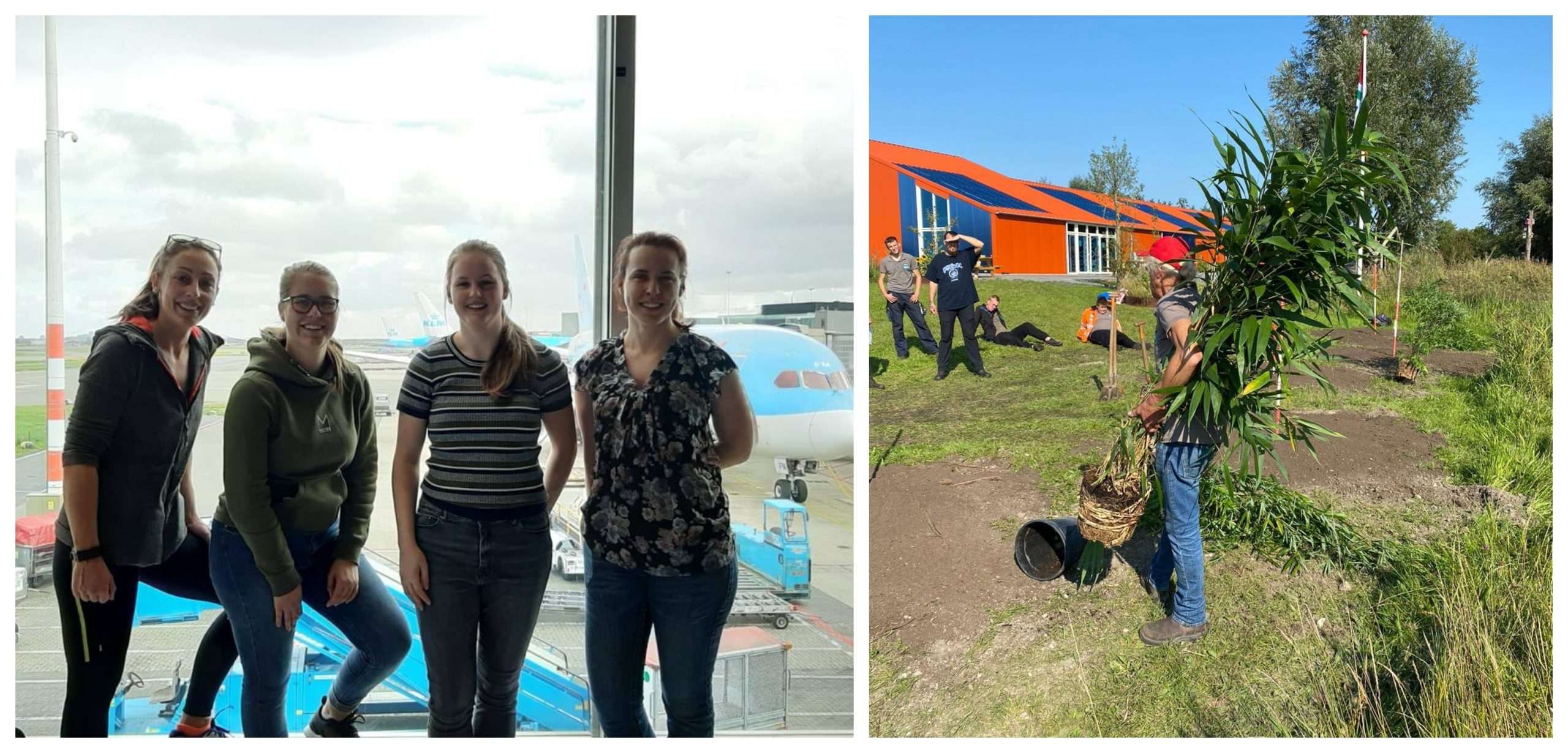 On Monday 14 September, initiator Henri Potze of "Bamboo Village Uganda", together with TerraStart students, Area Cooperation Westerkwartier and Hooft Hoveniers, planted 5 types of bamboo on the Suiker Terrein Groningen. This as a precursor to the realization of "Bamboo Village Holland". In this 'village' it will not only be about the production of bamboo, but also about the experience of it. There are ideas to turn it into a bamboo experience center. The four partners have decided to work together on this initiative.
Four students from the Terra MBO Food, Life & Innovation program won the national MBO Challenge Food Waste at the end of January with their solution: Pumpkin Fries. To celebrate this success, the Executive Board of Terra offered all students and employees of Terra Groningen the opportunity to taste the pumpkin fries. Ton Wennink, member of the Executive Board, handed out the first bowl of pumpkin fries to the food students. "Congratulations and compliments to these toppers. It is very clever to work with companies from the region to come up with a solution for local food waste. The new Food study program started in September, which makes the students' profit extra special. We would like to share this success with all students and employees".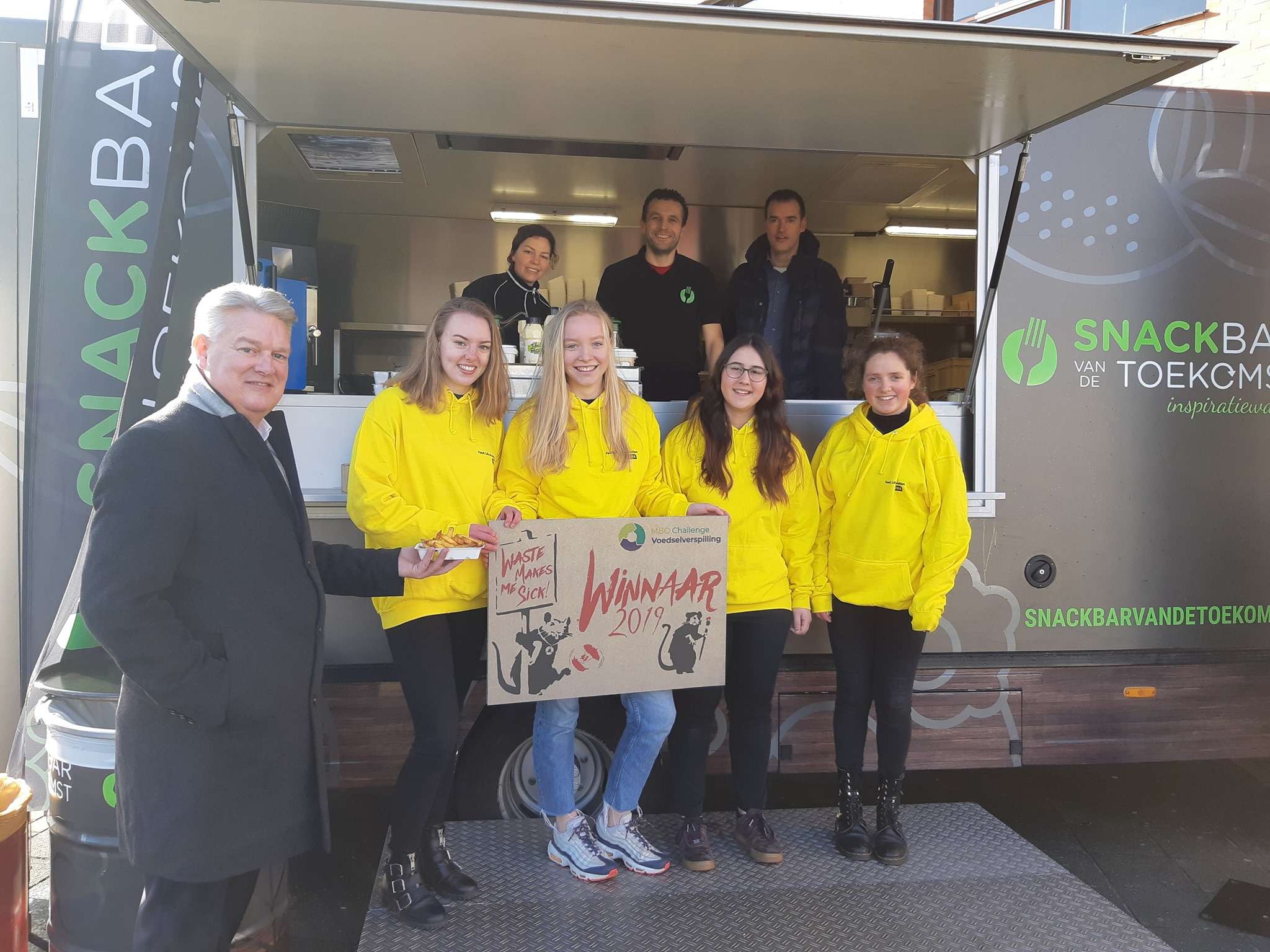 Acknowledgements: many thanks to EUROPEA-Netherlands and Karin (NL) 🙂
Pictures: from Karin (NL)