Every year end of March would see talented students of Green VET gather in the lovely town of Kaposvár, Hungary for a national competition, which is named after the late Hungarian agricultural expert and member of the parliament, Sándor Guba (1927-1984), also founder of the agricultural university in the above-mentioned settlement.
To participate in the Guba Sándor competition students have to write a project work on a particular topic they have experience with. If it is accepted they get invited and have to present their project in the great aula of the university in front of a sizeable audience.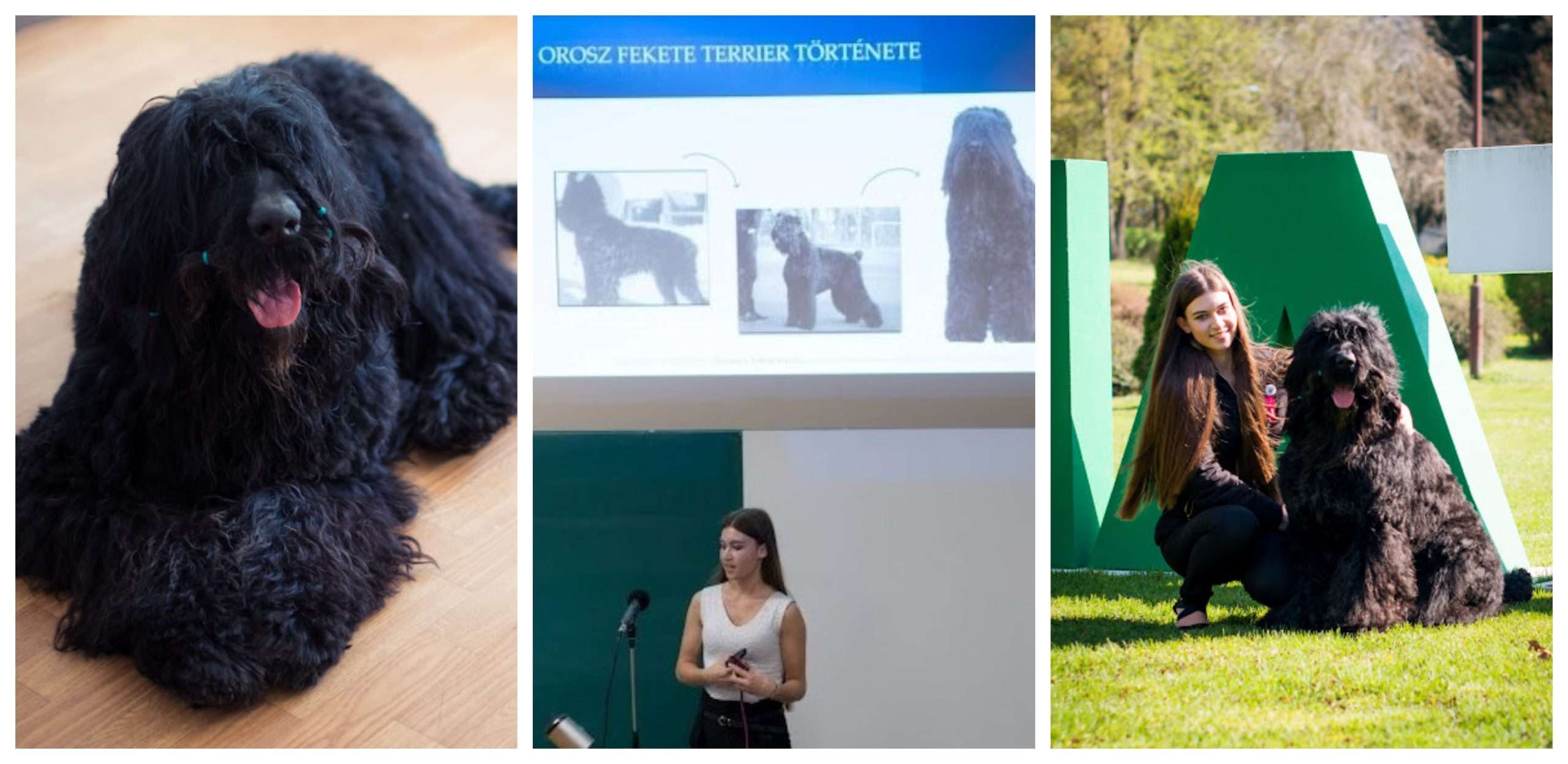 EUROPEA school KMASZC  Táncsics Mihály, Vác, Hungary has a long history in preparing and enrolling students for this traditional competition. Nevertheless, this year proved to be unique as the team included a very special member: Gustav, the four-year-old award winning black Russian terrier! His owner Csenge Pálocska, senior student of the farming course, has been involved in breeding and dog shows for several years now. She took up the challenge to tell the world about what she does and loves best. And together with her beautiful dog they have won the Special Prize of the 2023 Guba Sándor Competition! Her mentors Tímea Jung, Tamás Ifjú and Johannes Scherrenberg were very happy with her performance.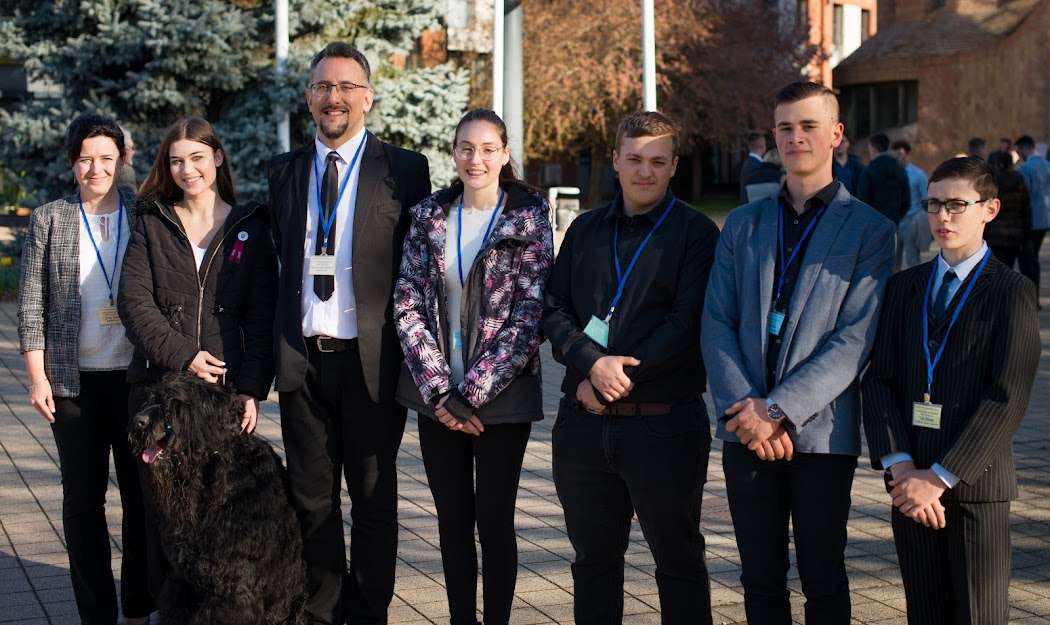 Csenge has also been exceptionally active on the international scene during her studies at Táncsics Mihály Green VET school. Along with her fellow students Anna and Ibolya, she took part in ERASDG project in May 2021, working with her peers from all over Europe in the Innovation Camp , and last year she was one of the Hungarian students to enter the cattle judgement competition at SIA Paris, FR where she came 10th! Same year she completed an ERASMUS+ practical training mobility in Luxembourg. This year she is taking the final exams and will graduate in June. Congrats and good luck!

Acknowledgements: many thanks to Timi, Csenge and Johannes (HU) 😊
Pictures: from Timi, as well as Csenge Pálocska and KMASZC Facebook pages