On October 10th,  Sustainability Day, Wellantcollege signed the SDG Charter together with colleague agricultural colleges Helicon and Citaverde. As a green school, we aim to actively contribute to a sustainable world.  
Committing to the 17 Sustainable Development Goals is also committing to an active international community of institutions, working closely together for a better, sustainable future.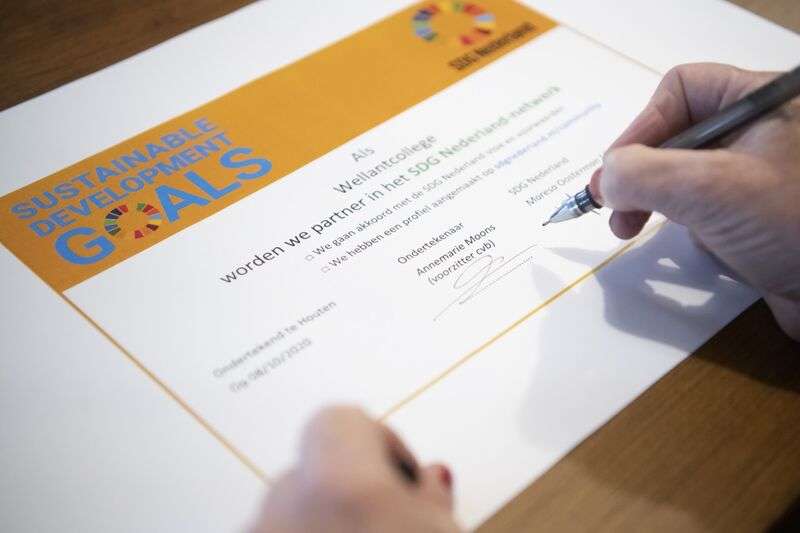 Joining forces for a sustainable future is also high on the agenda for these three agricultural colleges, as we are working on a new to form blue-green educational organization.  
With this joint signing of the SDG Charter, we, as three schools, celebrate that we are headed together towards an even more sustainable future with all regional, and international, partners. 
By Simone Kleinhout, Wellantcollege (NL)
Acknowledgements: many thanks to EUROPEA-Netherlands and Simone (NL) 🙂
Photo: from Simone (NL)
Featured image: Pixabay Free Images