K202 ERASMUS Project
LTT Meeting in Slovenia, November 2019
During last week of November 2019, representing EUROPEA-Spain a team formed by 5 VET students and 2 teachers of CPIFP de Movera, Zaragoza (Spain) participated in the 3rd  Learning Teaching and Training meeting of the KA202 ERUASMUS+ project  "On the trail of a sustainable community in food production" held in Ljubljana, Slovenia. The work topics were "Biodiversity" and "Ecosystems" and its relationship with food production.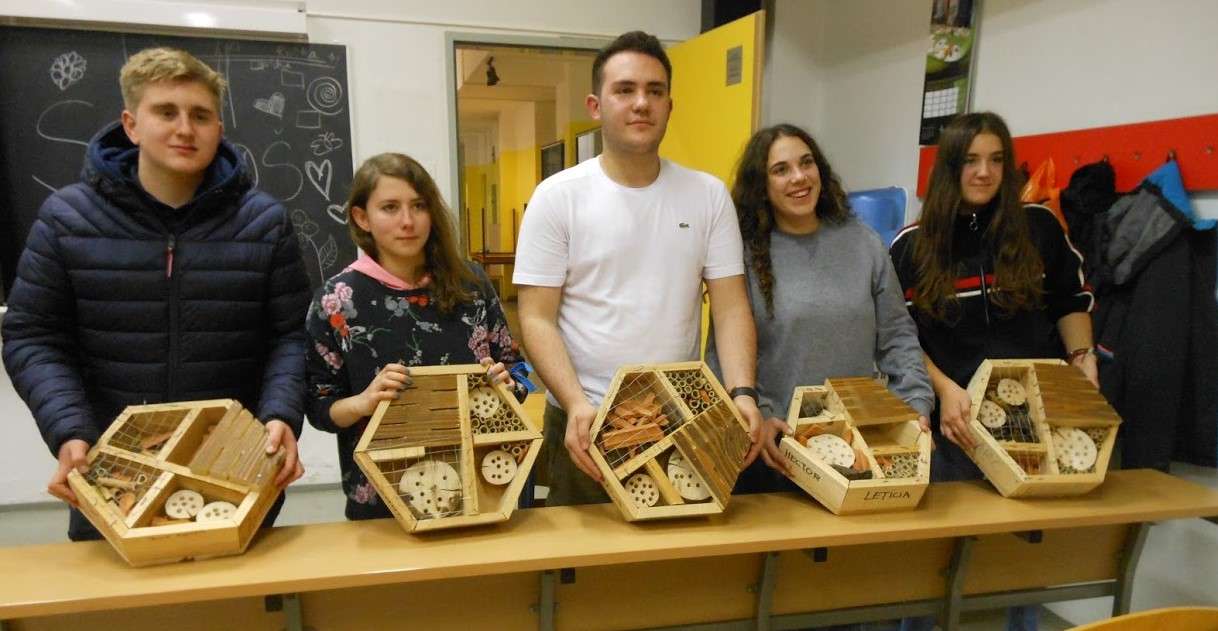 For five days, our Green VET students were working and reflecting on the paper on biodiversity in our farms, insects, especially bees (like responsible of pollination), the problem of the waste and use of energy in agro-food production.
It is very important that our students work with environmental issues to get a better understanding of the problems, more sensitization with the harmony in nature, and be given tools and skills for the future.
In the same context during February 2020, we will meet again, this time in Spain, with the objective of working on yet another important topic for a sustainable community in food production: "CO₂ footprint". Agro-food production is one of the most  important human activities, and as the inhabitants of planet Earth, our obligation is to try and reduce the level of extra CO₂ emissions to the level of natural production, that is the objective. See you in February, dear Friends 😊
Acknowledgements: Many thanks to Juan Carlos García Salvador (ES), Vice-principal of CIFEA de Molina de Segura – Spain and Paco Fernández (ES), NC of EUROPEA-Spain 🙂
Photos: From Paco (ES) and Judit (HU) –  thanks 🙂