STEM in farmers education – teaching for the future
Two Danish EUROPEA members schools are working together in a project about STEM in vocational education for farmer students. Teachers are developing and training new ways to integrate Science, Technology, Engineering and Mathematics in their teaching. Students are challenged with real life problems and have to work out solutions via hands-on experiments and making prototypes. This may involve playing with LEGO and LittleBits – and the students are loving it.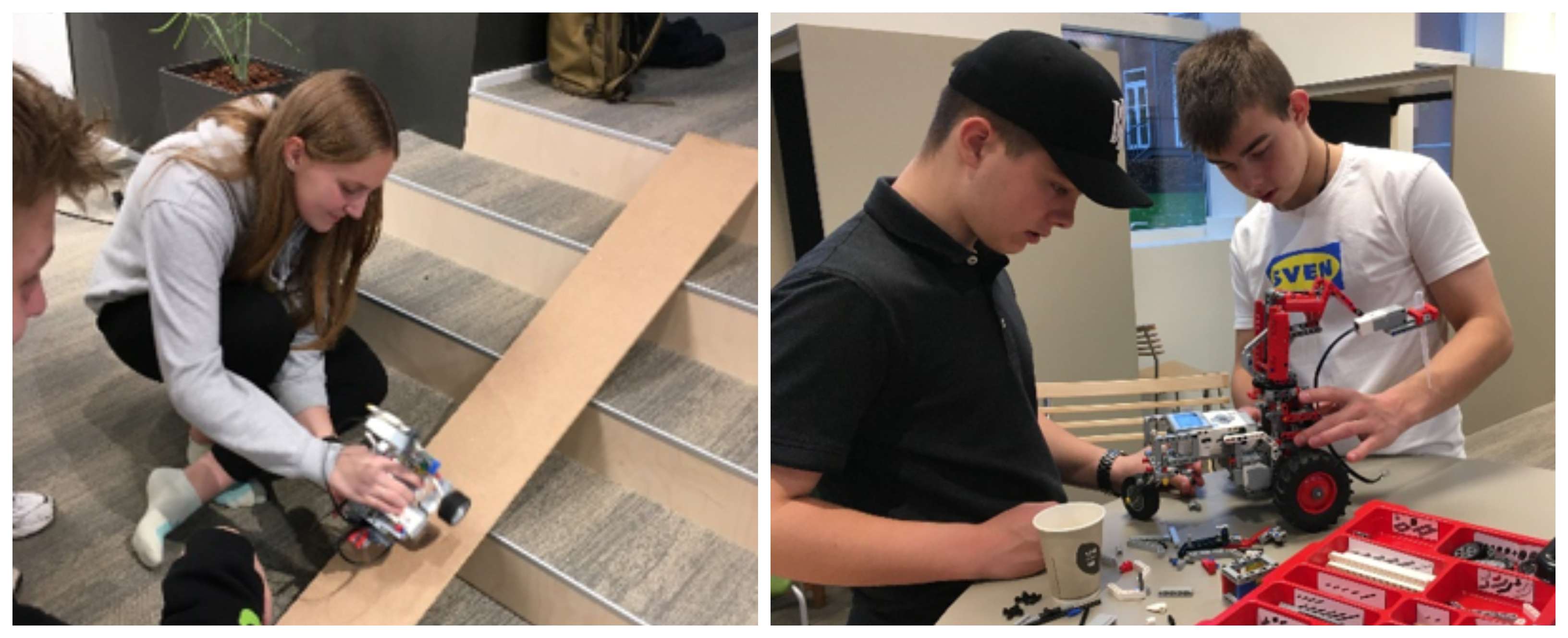 STEM is an approach to learning and development that integrates Science, Technology, Engineering and Mathematics. Through STEM, the students are intended to develop a number of key skills including: problem solving, creativity, critical analysis, teamwork, independent thinking, initiative, communication and digital literacy. If creative thinking and applied arts is incorporated into teaching and real situations, STEM becomes STEAM. Art is here associated with discovering and creating ingenious ways of problem-solving, integrating principles and presenting information. By adding these elements of art to STEM based thinking, students can use both sides of their brain—analytical and creative— to develop the best thinkers of tomorrow.
But how does STEM make sense when you teach farmer students? Well, if you think of it agriculture has a heavy involvement with STEM. During the day farmers often have to create "practical solutions to solve practical problems" – this is a quite engineering-like mindset. And there is a lot of science behind farming itself, and a lot of engineering, programing and mathematics in relation to new technology.
Soon teachers at Bygholm Agricultural College and Asmildkloster Agricultural College will be ready to teach future farmers the key skills of the future! All this was made possible via public funding of nearly 100.000€ from Central Denmark Region.
Want to learn more? Please contact Lotte Bidstrup Ipsen (li@bygholm.dk) or Anders Højlund Nielsen (ahn@bygholm.dk).
Acknowledgements: many thanks to EUROPEA-Denmark and Anders (DK) 🙂
Photo: from Anders (DK) 🙂