Teams from schools of EUROPEA will take part in the SIA of Paris
Each year, as part of the activities of the International Agriculture Show in Paris, youngsters across Europe gather for three days to participate in competitions of young tasters and animal judgements.
The participation in these competitions transcends the purely competitive, becoming an opportunity to meet many young people interested in agriculture from across Europe.
Contest Judging Animals by young professionals (CJAJ)
Candidates for the CJAJ are youngsters aged 16 to 25 years. The competition involves judgment about the characteristics of several breeds of dairy cows and beef. This competition takes place within the Paris International Agricultural Show on presentation of animals by breeders from different regions of France.
Competition for young professionals in the wine (CJPV)
Candidates for the CJPV are youngsters aged 18 to 25 years. The competition is to evaluate 10 samples of wine recognizing their characteristics (variety, vintage, breeding, production and appellation region, taste and commercial properties).
Young European candidates pre-selected between November and January will be greeted with their tutors on 23, 24 and 25 February 2015, in Paris, to participate in contests. It's expected that these competitions  bring together over 70 European students in agriculture and oenology,  from more than 20 countries of the European Union and Eastern Europe: from Austria, Belgium, Bulgaria, Croatia, Denmark, Finland, Greece, Hungary, Italy, Ireland, Latvia, Luxembourg, Netherlands, Poland, Portugal, Romania, United Kingdom, Slovenia, Sweden, Turkey and probably of other countries such as the Czech Republic … etc.
A team will represent Spain in the CJPV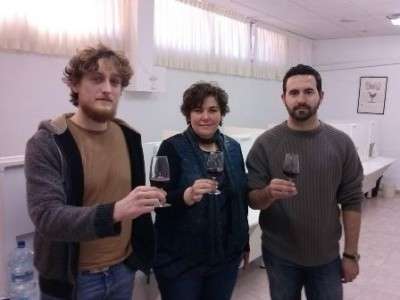 The Spanish team is formed by two students of Viticulture in the school of CIFEA de Jumilla – Murcia, Daniel Segura Nieto and José Javier Martínez Soriano, both 22 years old.
They will be accompanied by their teacher: Ms Mercedes Ramón.
They are sponsored by the Wine Regulation Council of  Jumilla PDO and by Bodegas Juan Gil.
 Official websites of SIA and Competitions:
http://en.salon-agriculture.com/
http://www.concours-agricole.com
http://www.concoursjeuneseuropeenssia.fr/?&trck=nl-892821-644314-89/xW