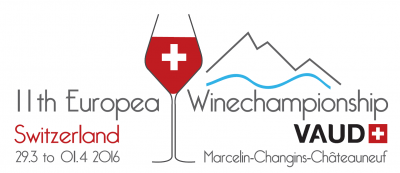 Europea Switzerland is the organiser of the 11th edition of EWC. It will take place from 29th March (arrival) to 2nd April (departure) 2016. Two schools in the region of Canton de Vaud will host the event: Agrilogie Marcelin in Morges and Changins in Nyon – with the practical support of a third school, Châteauneuf.
35 teams are invited. A team is formed
by the team-leader (a teacher), and two students. One additional teacher per team could be admitted only if the organiser can accommodate them.
In order to supply information to the teams about Switzerland wine growing and wines for the Special Award, the organiser invite the teams to a presentation and a wine tasting on the 30th of March 2016 during the competition.
Deadline registration: 15th January 2016. First come – first served. Only one team per school is permitted.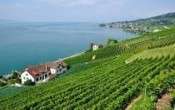 Below you have the registration form for 2016 as well as the regulations for the 2015 Wine Championship in Klosterneuburg in Austria. An updated set of regulations will appear in due course.
Regulations 2015 (Klosterneuburg, AT)
Please send your registration only by mail to: yves.pottu@vd.ch