Where to study?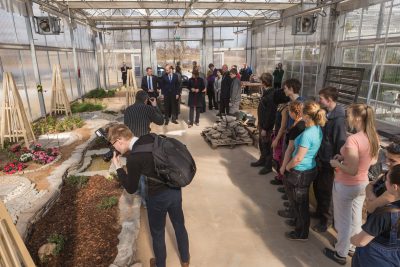 Räpina School of Horticulture situates in South-East Estonia surrounded by beautiful lake Võhandu and historic Sillapää manor. The school was founded in 1924 and is one of the oldest horticultural vocational schools in Estonia. Today we offer vocational qualification in landscape gardening, horticulture, floristry, environment protection and textile work. All the theoretical and practical magic happens on miraculous 8 hectares of parks, 6 hectares of gardens and fields and in a modern greenhouse.
Who is a landscape gardener?
Landscape gardener sees the whole picture starting from design, being an expert on installation and finally has the skills to maintain the gardens and landscaped areas. Work requires detailed knowledge of plants and trees, soil types, climatic conditions and geography. Occupation requires skills for working with hard landscaping and construction, where a wide range of stones, wood and other construction materials are used. A landscape gardener may be involved at all stages of a project from consulting the clients, collaborating with architects, installing and supervising the teams. Projects vary from private to public spaces, but most important throughout the process is the ability to be innovative with providing the sustainability of natural resources and meeting the client needs, while retaining the balance with the surrounding environment.
From the early 2000's the Räpina School of Horticulture offers landscape gardening studies. Today, studies are offered at EQF level 3 and 4.
The team from Räpina School of Horticulture won bronze in landscaping skill at WorldSkills in Abu Dhabi 2017.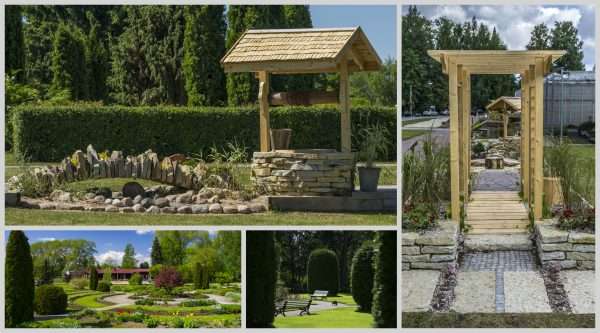 Will be continued…
Angela Koort
head of the landscaping department
Räpina School of Horticulture